Poetry@TECH News
28 Oct 2020 - Terminus special issue released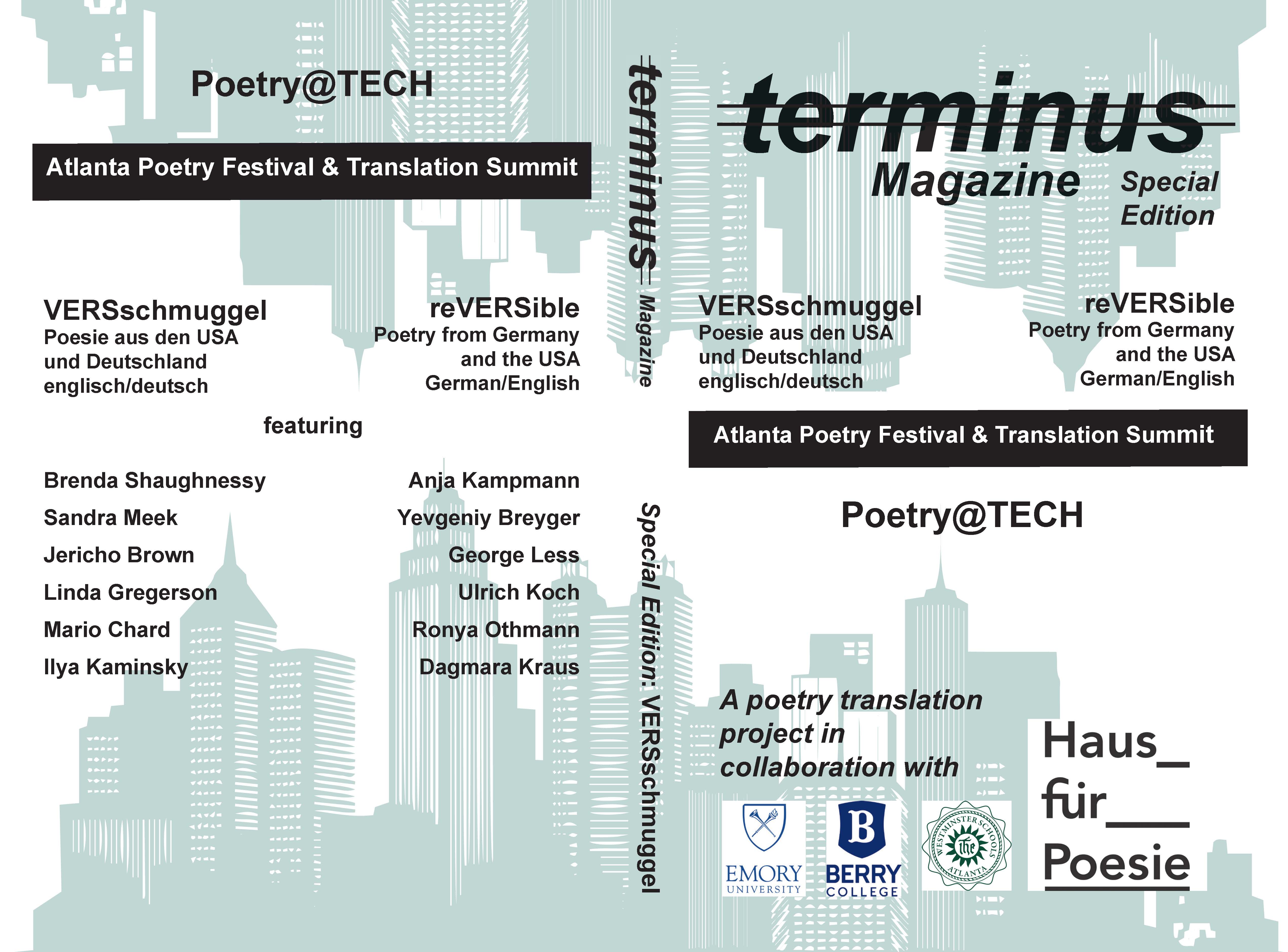 On the occasion of the Atlanta Poetry Festival and Translation Summit, we present a special issue of Terminus, featuring poems and translations by renowned poets from USA and Germany.
This issue showcases poetry-in-translation at its finest, and is available for free online viewing at https://online.fliphtml5.com/gexnc/erwq/#p=1. Read more about this issue on our Terminus home page.
Poetry@TECH Fall 2020 reading lineup announced
Dear Friends of P@T--
Hope you and yours are well and thriving. Ilya and I are excited to announce the Fall 2020 lineup of readings at Poetry@Tech. This season will be the first in nearly twenty years where we will not be able to come together in person for the events, but we're excited about seeing you at each of our virtual readings. We'll be posting the links to each event as the date nears. But for now, check out our EVENTS page to see who's reading this fall at P@T.
Just let me know if you have any questions at all.
Only Good Things,
Travis & Ilya
April 9, 2020 Bourne Poetry Reading canceled due to COVID-19 lockdown
 Dear Friends--
We love poetry, and we're thankful for you--our dedicated audience of Georgia Tech students, faculty, and community members, but your health and safety is of the greatest importance to us. With that in mind, we've canceled the April 9, 2020 Bourne Poetry Reading. Right now, we're continuing to put together the 2020-21 season of Poetry@TECH, which we hope to announce before long, so please check back here for more news to come.
In the meantime, take care of yourselves and each other. And do keep in touch!
Only Good Things Always,
Travis & Ilya
21 Feb 2020 - Poetry Workshop with Kaveh Akbar
Friday morning February 21, at 11 am in Skiles, Room 10. (This is of course in addition to his craft talk and generative workshop which is scheduled for Saturday February 22 at 10:30am.) This Friday workshop will be a great opportunity to workshop poems in a small group setting with Kaveh
10 Nov 2017 - Terminus Issue 14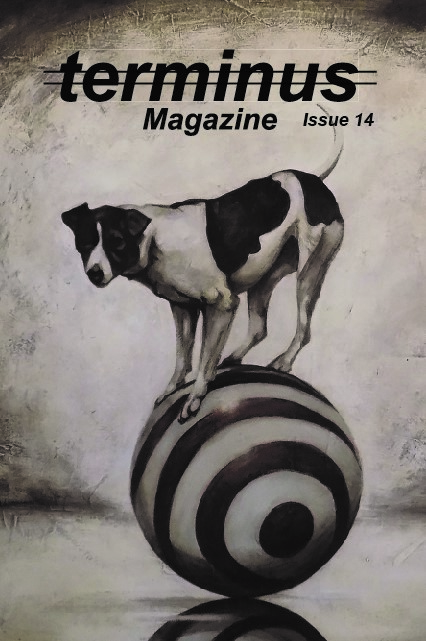 Issue 14, featuring Billy Collins, Victoria Chang, Stuart Dischell, Matt Hart, Tyehimba Jess, Aimee Nezhukumatathil, and more has been released. Get your copy, as well as all back issues on Amazon.com.
We are also excited to welcome Elena Karina Byrne as our West Coast/LA Poetry Curator, and Ilya Kaminsky as International Editor.
Press
10 Nov 2018 - Poetry@TECH featured in Technique
10 November, 2018
Poetry@TECH was featured in The Technique, Georgia Tech's official student newspaper.
4 Nov 2019 - Georgia Tech News: "Poetry@Tech Works to Increase Diversity in Literary Criticism, Publishing "
Poetry@TECH's Emerging Critics workshop was featured on Georgia Tech News.
Internationally acclaimed poets and poetry critics will take part in the Georgia Institute of Technology launch of a national program designed to increase diversity among critics, writers whose reviews can help or hinder a poet's career.

The "Emerging Critics" workshop, scheduled Nov. 4-6 at Georgia Tech, ...