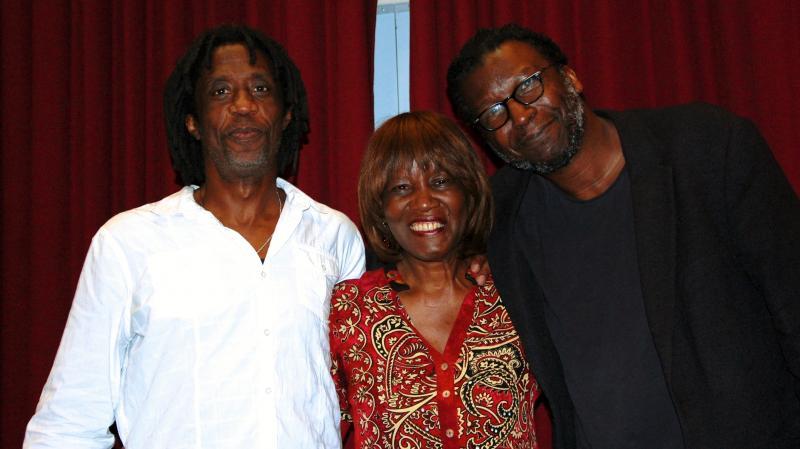 Kurtis Lamkin, Patricia Smith, & Cornelius Eady at Poetry@Tech, April 2014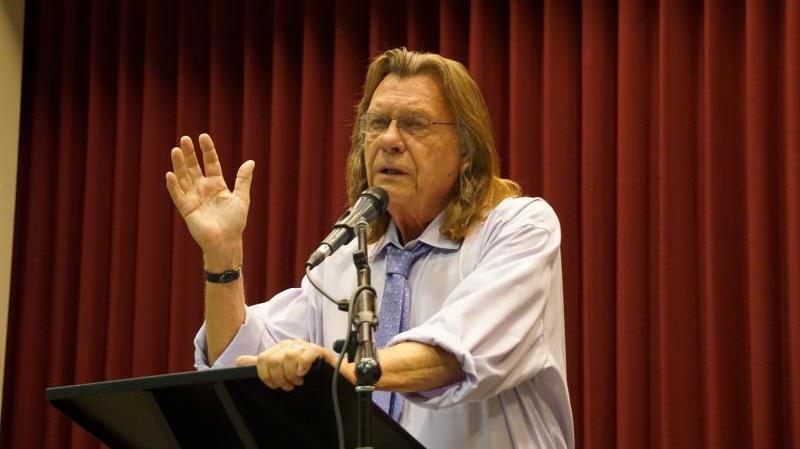 Thomas Lux, Inaugural Bourne Chair in Poetry, 2001-17
Billy Collins, US Poet Laureate 2001-03, & Tyehimba Jess, Pulitzer Prize Winner 2017 at Poetry@Tech, September 2017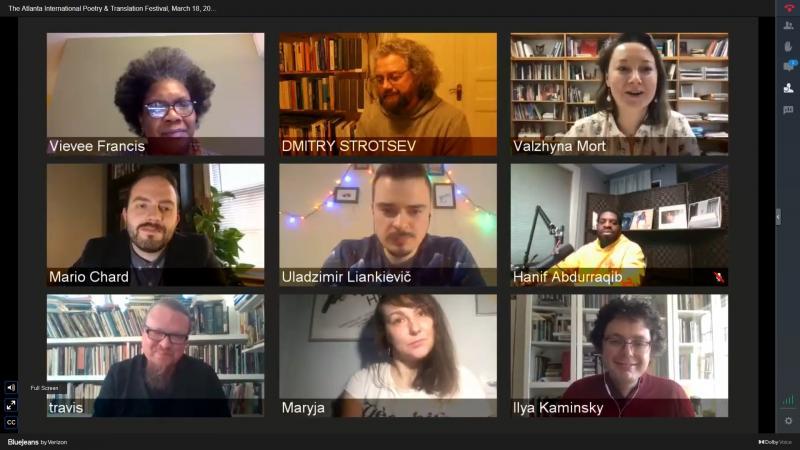 Esteemed poets from US and Belarus at the virtual International Poetry & Translation Festival (18 Mar 2021)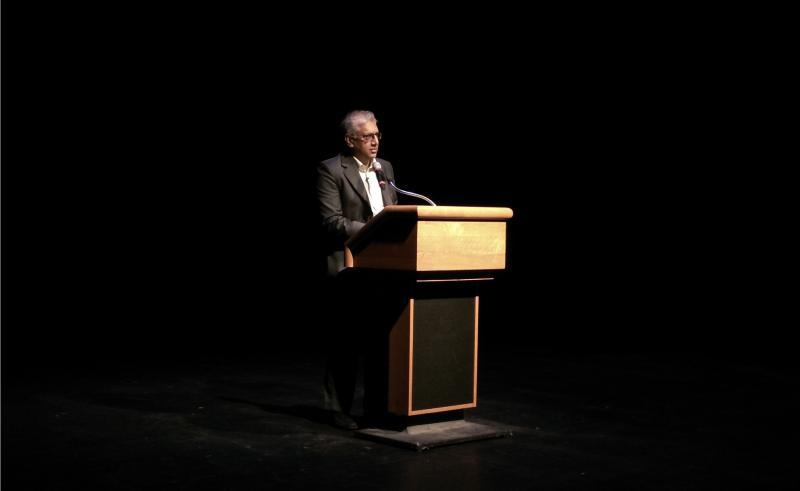 Vijay Seshadri reads at Poetry@TECH, 20 February, 2018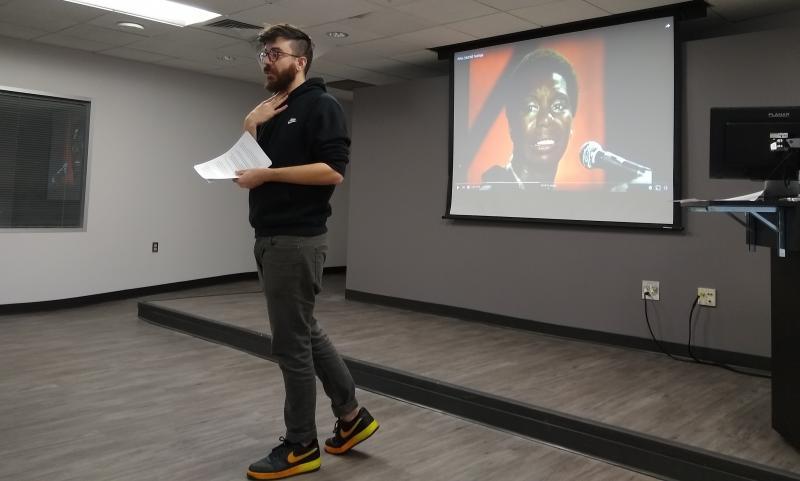 Kaveh Akbar presenting a craft lecture on 22 February 2020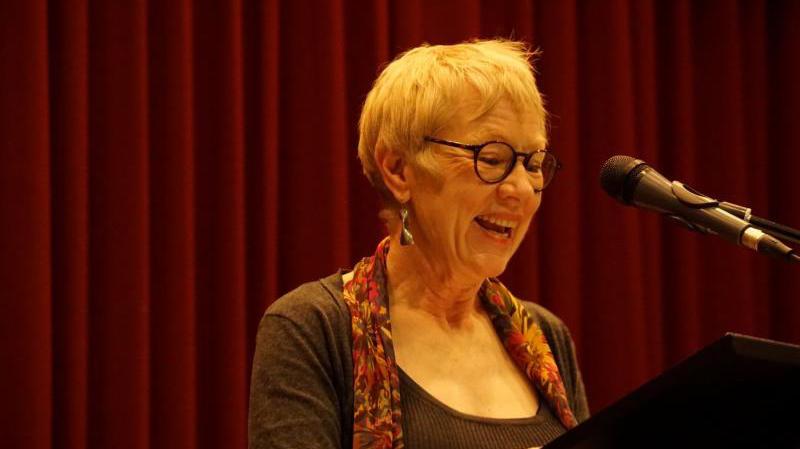 Linda Gregerson reads at Poetry@Tech, October 2015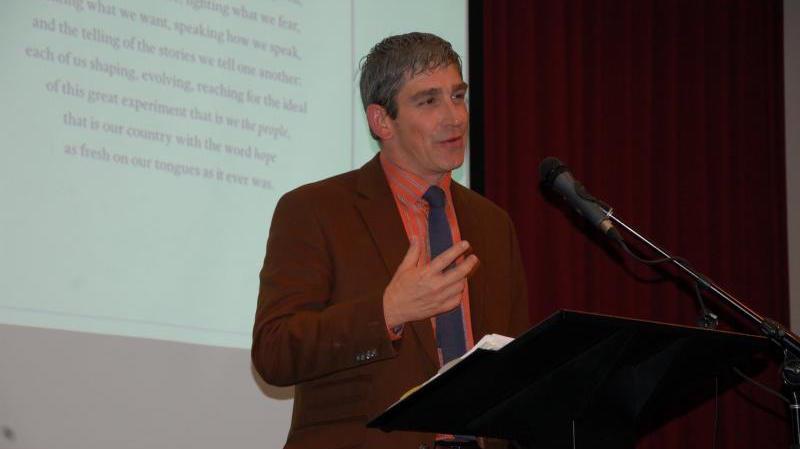 Richard Blanco, Poet & Civil Engineer, Reading at Poetry@Tech, September 2014
Dr. Wayne Clough Discussing Thomas Lux at Lux's Tribute Event, April 2017
---
      Poetry@Tech is one of the most well-known poetry organizations in the country. Founded in 2001 under the leadership of acclaimed poet Thomas Lux, our mission is to bring high-profile and celebrated poets, as well as new and exciting voices, to Atlanta, and to share the art of poetry with Georgia Tech students and communities across Georgia.
      Each year, Poetry@Tech organizes programs to promote poetry and poetics. Our acclaimed poetry reading series has introduced audiences to hundreds of legendary poets and critics, including Pulitzer Prize and National Book Award winners, MacArthur 'Genius' Grant recipients, and other beloved authors. We also host workshops, craft talks, conversations about poetry, Atlanta-wide poetry festivals, poet-in-school programs, and other activities.
      Check out our upcoming events and videos of all our past poetry readings. We also offer courses in poetry and creative writing at Georgia Tech. Follow us on social media via Twitter (@poet_tech) and Instagram (@poetryattech)
All our events are free to attend and, unless specified, open to the public.
---
About Us   |   What we do   |   Events   |   News   |   Terminus   |   Contact Us
---
Terminus Magazine
---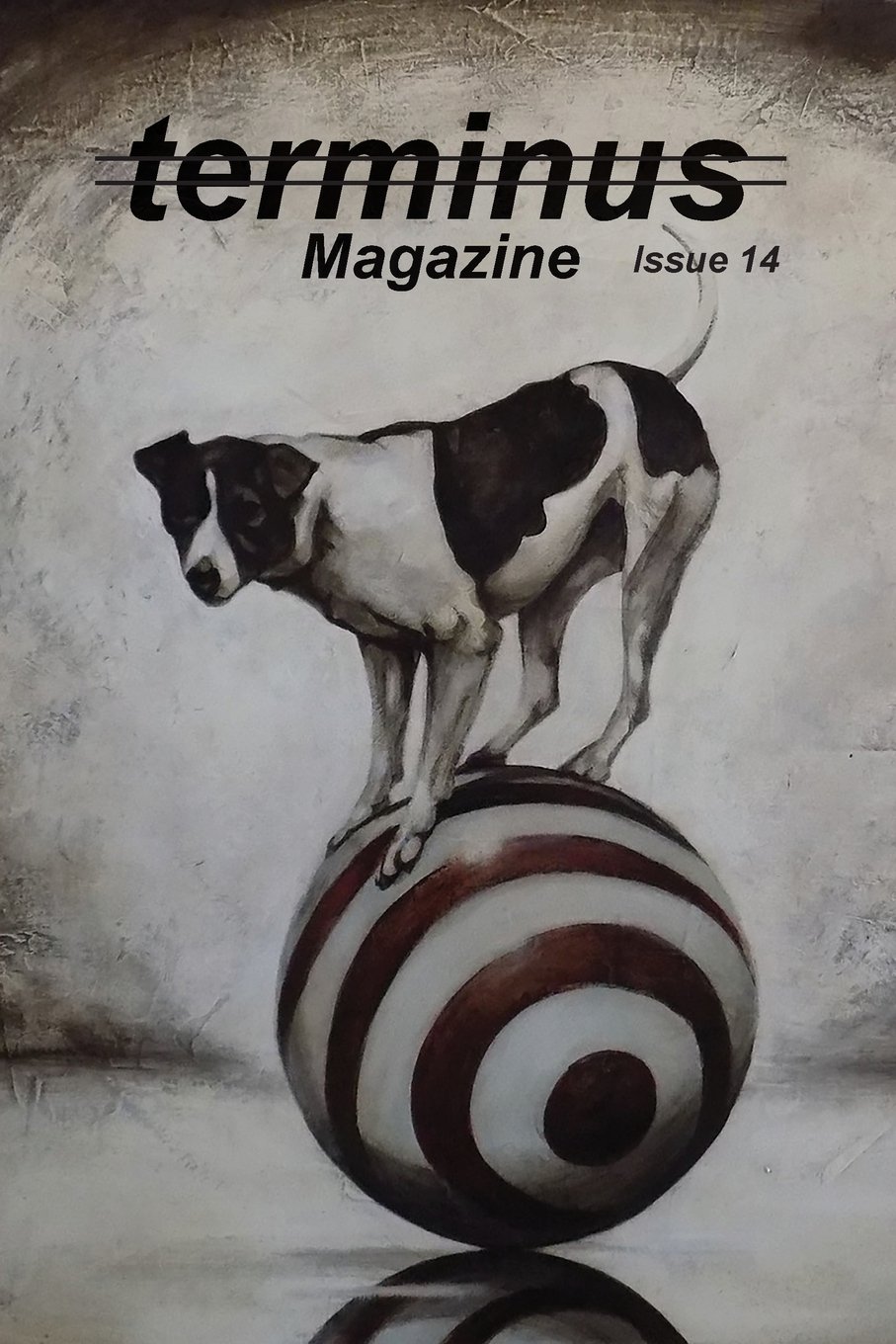 Terminus is Poetry@Tech's annual print anthology, featuring new work from renowned poets.
Learn more about Terminus and order back issues on the Terminus web page.
---
News & Updates
Check out the latest updates from Poetry@Tech on our News page.
---
Poetry@TECH Fall 2023 Events
Here we are on our way to our 2023-24 season of Poetry@TECH. We're very excited for what this year will bring.
We'll be welcoming everyone back to live and in-person Poetry@Tech events this fall. Check back here often. We'll be announcing the new season of P@T very soon.
---
Upcoming Events
(Now in-person)
---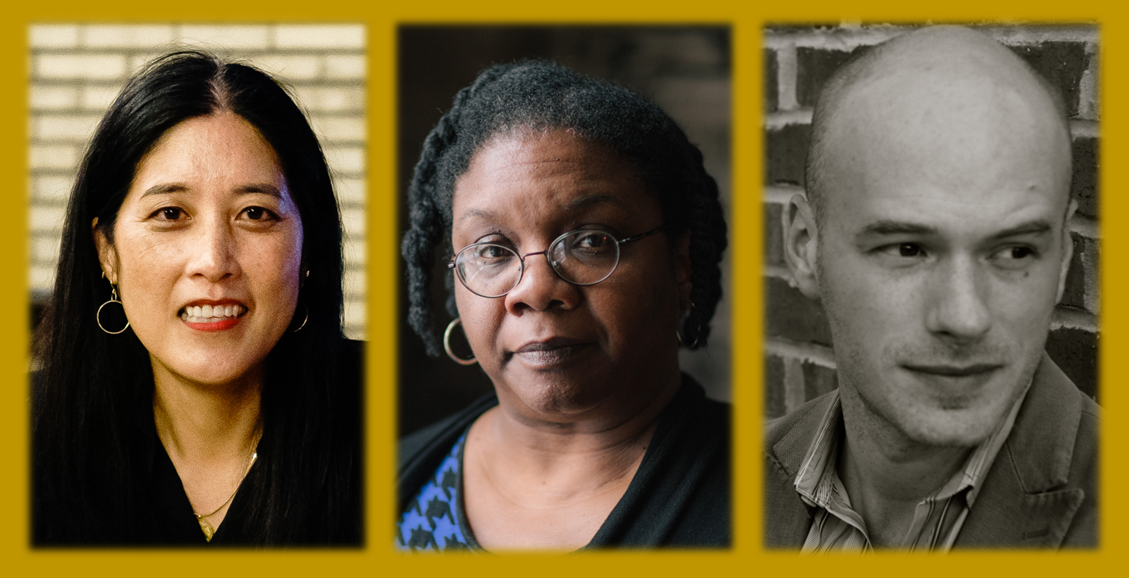 The 22nd Bourne Poetry Reading
featuring
Victoria Chang, Vievee Francis,  
and James Davis May
Thursday, November 02, 2023         
7:00 pm ET
In-person event        
Cypress Room, Georgia Tech Student Center,         
Free & open to public   |    No RSVP required
---