Photos from Past Events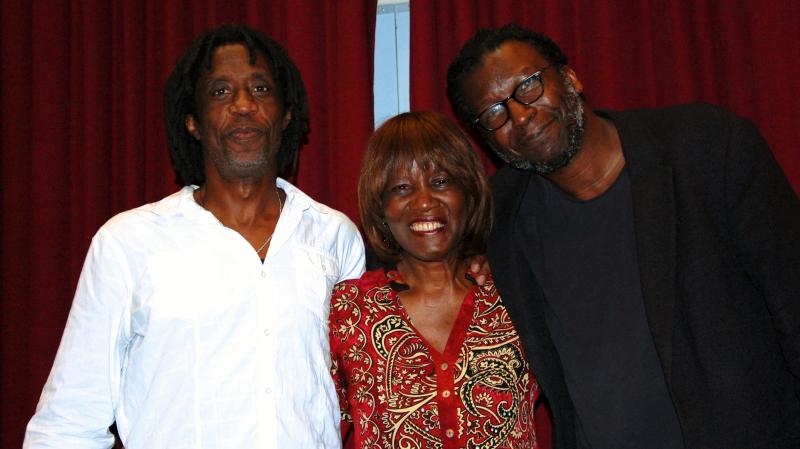 Kurtis Lamkin, Patricia Smith, & Cornelius Eady at Poetry@Tech, April 2014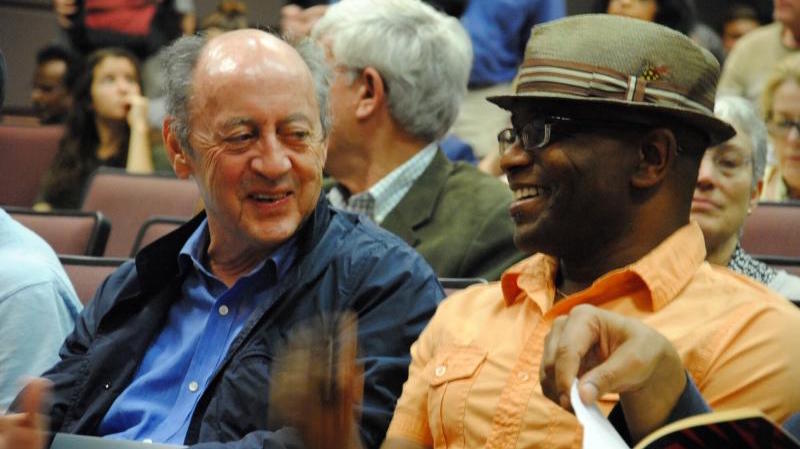 Billy Collins, US Poet Laureate 2001-03, & Tyehimba Jess, Pulitzer Prize Winner 2017 at Poetry@Tech, September 2017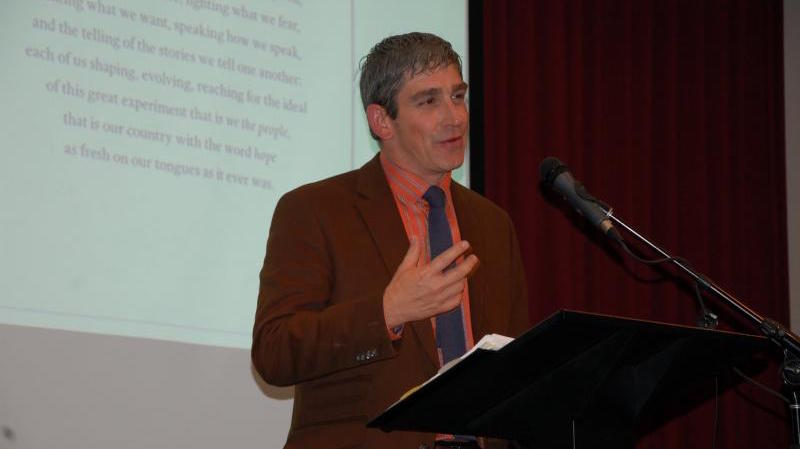 Richard Blanco, Poet & Civil Engineer, Reading at Poetry@Tech, September 2014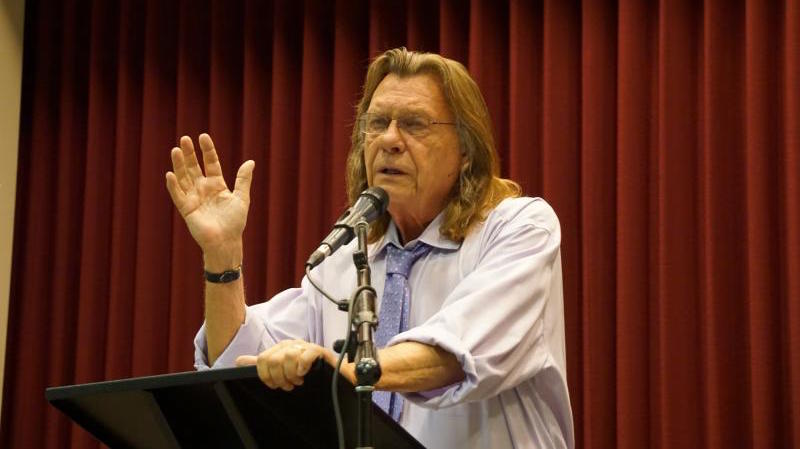 Thomas Lux, Inaugural Bourne Chair in Poetry, 2001-17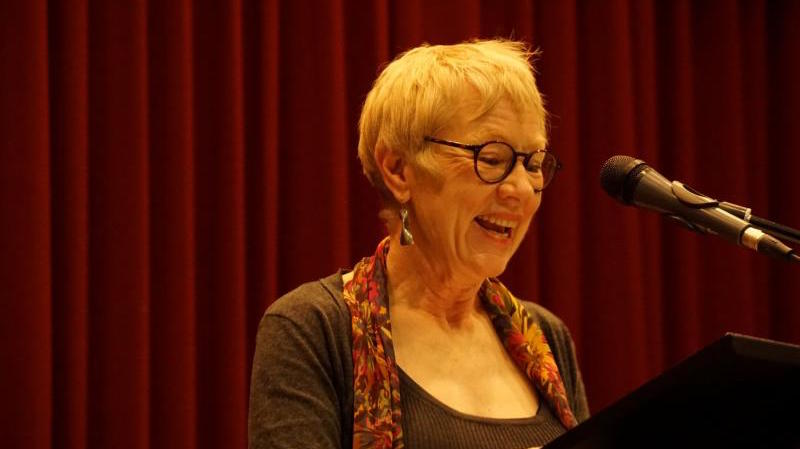 Linda Gregerson reads at Poetry@Tech, October 2015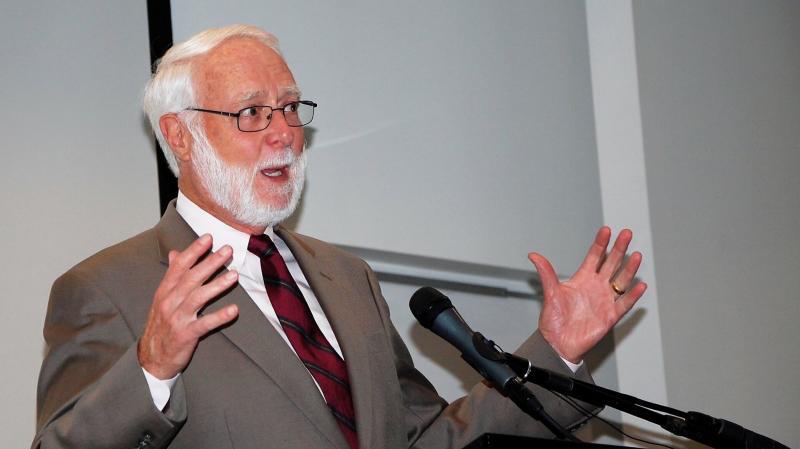 Dr. Wayne Clough Discussing Thomas Lux at Lux's Tribute Event, April 2017
Headlines
Poetry@Tech's 2020-21 Season Soon to be Announced
In the midst of the COVID-19 outbreak, and as we're all keeping our social distance, Ilya and I are working hard putting the finishing touches on the upcoming 2020-21 Season of Poetry@Tech. We're excited about what's to come, and we're looking forward to a time when we can all come together. Check back for more details. Stay safe and keep in touch.
Only Good Things,
Travis & Ilya
April 9, 2020 Bourne Poetry Reading Canceled due to COVID-19 Pandemic
Dear Friends--
We love poetry, and we're thankful for you--our dedicated audience of GT students, faculty, and community members, but your health and safety is of the greatest importance to us. With that in mind, we've canceled the April 9, 2020 Bourne Poetry Reading. Right now, we're continuing to put together the 2020-21 season of Poetry@TECH, which we hope to announce before long, so please check back here for more news to come.
In the meantime, take care of yourselves and each other. And do keep in touch!
Only Good Things Always,
Travis & Ilya
Poetry Workshop with Kaveh Akbar
Friday morning February 21, at 11am in Skiles, Room 10. (This is of course in addition to his craft talk and generative workshop which is scheduled for Saturday February 22 at 10:30am.) This Friday workshop will be a great opportunity to workshop poems in a small group setting with Kaveh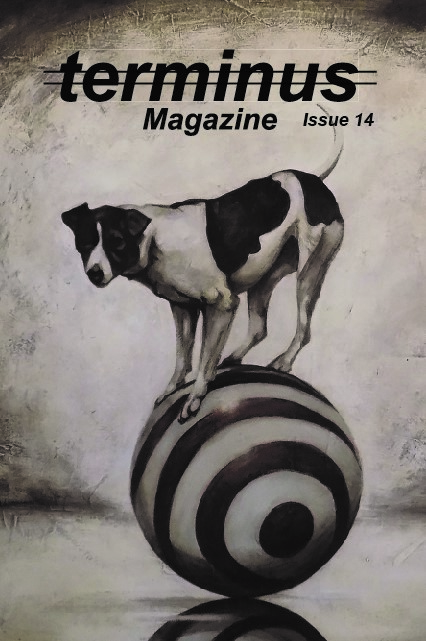 Terminus Magazine Current Issue
Issue 14 Featuring: Billy Collins, Victoria Chang, Stuart Dischell, Matt Hart, Tyehimba Jess, Aimee Nezhukumatathil, and more. Get your copy, as well as all back issues on Amazon.com.
Terminus Magazine soon to announce two new prizes in poetry and prose. Stay tuned. More news to come.
Terminus Magazine, and co-editors Travis Denton and Katie Chaple are excited to welcome Elena Karina Byrne as our West Coast/LA Poetry Curator, and Ilya Kaminsky as International Editor.
2019-2020 Poetry@Tech Event Schedule
Check out our Events page for upcoming presentations.