---
Thursday, January 27, 2022
7:00 PM Eastern Time
Virtual Event
Click here for Livestream Link
Free    |    Open to the public
No RSVP or registration required
---
---
Poetry@TECH
invites you to
The 4th Atlanta International Poetry & Translation Festival
US & Ukrainian Poetry
with
                                     Ukrainian Poets: Boris Khersonsky, Ludmila Khersonsky, & Lyuba Yakimchuk,
US Poets: Jenny Xie, Javier Zamora, and Diane Seuss,    
Moderated by: Oksana Maksymchuk & Oleh Kotsyuba    
on
Thursday, 27 January, 2022 at 7:00 PM Eastern Time
---
The reading is FREE and open to the public, and will take place virtually via BlueJeans. Our (virtual) doors open at 6:45 pm Eastern Time.
---
Translation Festival
---
      In our previous Poetry & Translation Festivals, we've brought together acclaimed poets from Germany, Belarus, and China in a conversation with renowned poets from the U.S.
      Our 4th Poetry & Translation festival brings together three wonderful Ukrainian and three U.S. poets to share and translate their respective poems, moderated by poet and translator Oksana Maksymchuk.
      The event will be live broadcast virtually via BlueJeans. As always, the reading is FREE and open to the public. Click on the "LiveStream Information" tab to the right for information about how to join the event.
      For more information, contact Travis Denton via email at travis.denton@lmc.gatech.edu .
---
Livestream Information
As with Poetry@TECH's 2021 events, this event will be held virtually on BlueJeans. Which means, not only are our readings FREE and open to the public, as always, but you can attend them from anywhere in the world! And if last year's events were any indicator, we do mean anywhere in the world.
We will use BlueJeans to live broadcast the readings.
To attend the Poetry Reading on 27 January 2021, follow the instructions below. The reading will begin at 7 pm Eastern Time, but our (virtual) doors open at 6:45 pm Eastern Daylight Time.
---
Web stream information:
Joining the reading is easy - just choose the platform that works best for you, and follow the instructions below:
Join via your Computer's Web Browser: Click Here:
https://primetime.bluejeans.com/a2m/live-event/twpjwqgw
Join on your Mobile Device: Click Here
Open the link above
Download the app if you don't have it already.
Enter event ID : twpjwqgw
Join by Phone:
Dial one of the following numbers, enter the participant PIN followed by # to confirm:
+1 (415) 466-7000 (US), PIN: 6249530#
+1 (760) 699-0393 (US), PIN: 4328025205#
Join from outside the US: Click Here
https://www.bluejeans.com/numbers/primetime-attendees/event?id=twpjwqgw
Watch this space for more updates on the livestream links and scheduled start times.
---
Event Access using Room System
Laptop paired with a room system (Best experience):
Dial: bjn.vc or 104.238.247.247 in the room system.
Go to this link (primetime.bluejeans.com/a2m/live-event/twpjwqgw/room-system/)
Enter the pairing code displayed on your room system screen into your browser.
Joining from a Room system:
Dial: bjn.vc or 104.238.247.247 in the room system.
Enter Meeting ID: 782003698 and Passcode: 3182
---
Terminus: Special Issue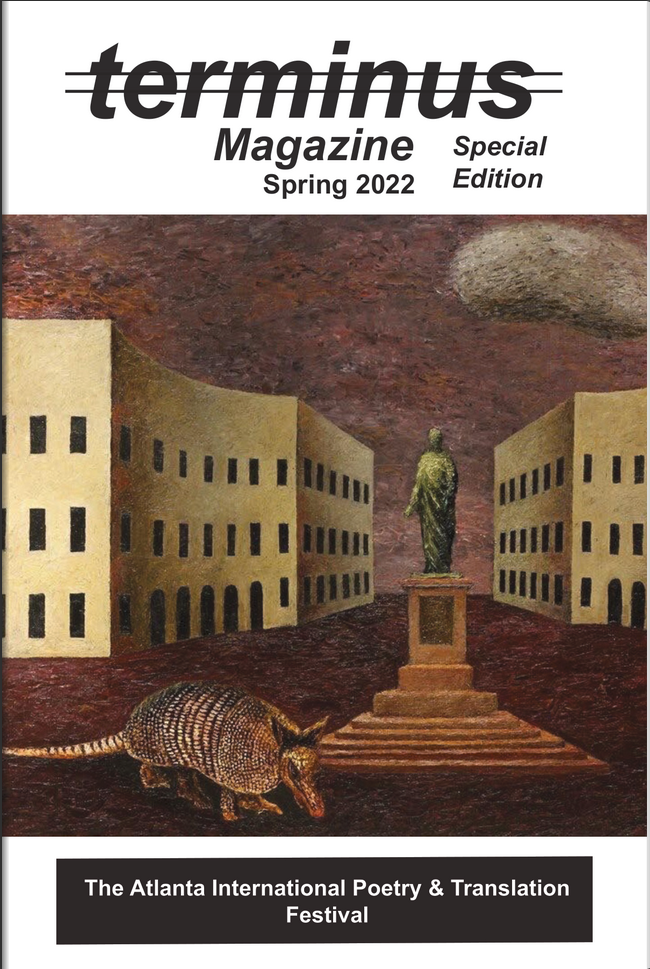 Guest Edited by Oksana Maksymchuk
On the occasion of the 4th Atlanta International Poetry and Translation Festival, featuring poets from Ukraine, we present a special issue of Terminus, featuring poems and translations by renowned poets from USA and Ukraine.
This special issue is guest edited by Oksana Maksymchuk, and dedicated to the the memory of famed Ukrainian artist Oleksandr Roytburd (1961 - 2021), whose striking art graces the pages of this issue and speaks in conversation with the poems of our featured poets and their and translations in the English and the Ukrainian.
This powerful new issue of Terminus is available for free online viewing at https://online.fliphtml5.com/gexnc/xrio/#p=1. Read more about this issue on our Terminus home page.
Event Partners
The 4th Atlanta International Poetry & Translation Festival of US & Ukrainian poetry and translation
is brought to you by Poetry@Tech in partnership with The Ukrainian Research Institute at Harvard University and Purdue University.
Here's some more information about our wonderful partners.

---
The Ukrainian Research Institute at Harvard University
---
Founded in June 1973 through the generosity of the Ukrainian-American community, the Ukrainian Research Institute at Harvard University (commonly known as HURI) is the leading academic institution in the United States dedicated to the support of scholarship and the dissemination of knowledge about Ukraine and its neighboring countries of Eastern Europe. serves as a focal point for graduate and undergraduate students, fellows, and associates pursuing research in Ukrainian language, literature, and history as well as in anthropology, archaeology, art history, economics, political science, sociology, theology, and other disciplines.
Since its inception, the Institute has worked closely with Harvard's three endowed chairs in Ukrainian studies: history, literature, and philology, developing a number of academic programs that include a weekly seminar series and other forums on Ukrainian studies, as well as a publication program that comprises source editions, a monograph series, and the academic journal Harvard Ukrainian Studies. HURI's academic projects also include MAPA: The Digital Atlas of Ukraine, and international conferences which bring together scholars from universities and academic institutions throughout the world.
---

---
Purdue University
---
Founded in 1869, Purdue University is the one of the top-10 public universities in the US, and consistently ranks among the top universities in the world.
Purdue hosts a highly-regarded MFA program in creative writing, with full funding and one of the best student-to-faculty ratios (3.5 to 1). With noted poets such as Donald Platt, Kaveh Akbar, and Paige Lewis in its faculty, Purdue is a significant contributor to the poetry community both in the state and around the nation, hosting the Looseleaf Writing Workshop Series, and open Poetry readings.
First published in 1989, Purdue's biennial literary magazine, Sycamore Review, is internationally acclaimed.
---
US Poets
Jenny Xie
---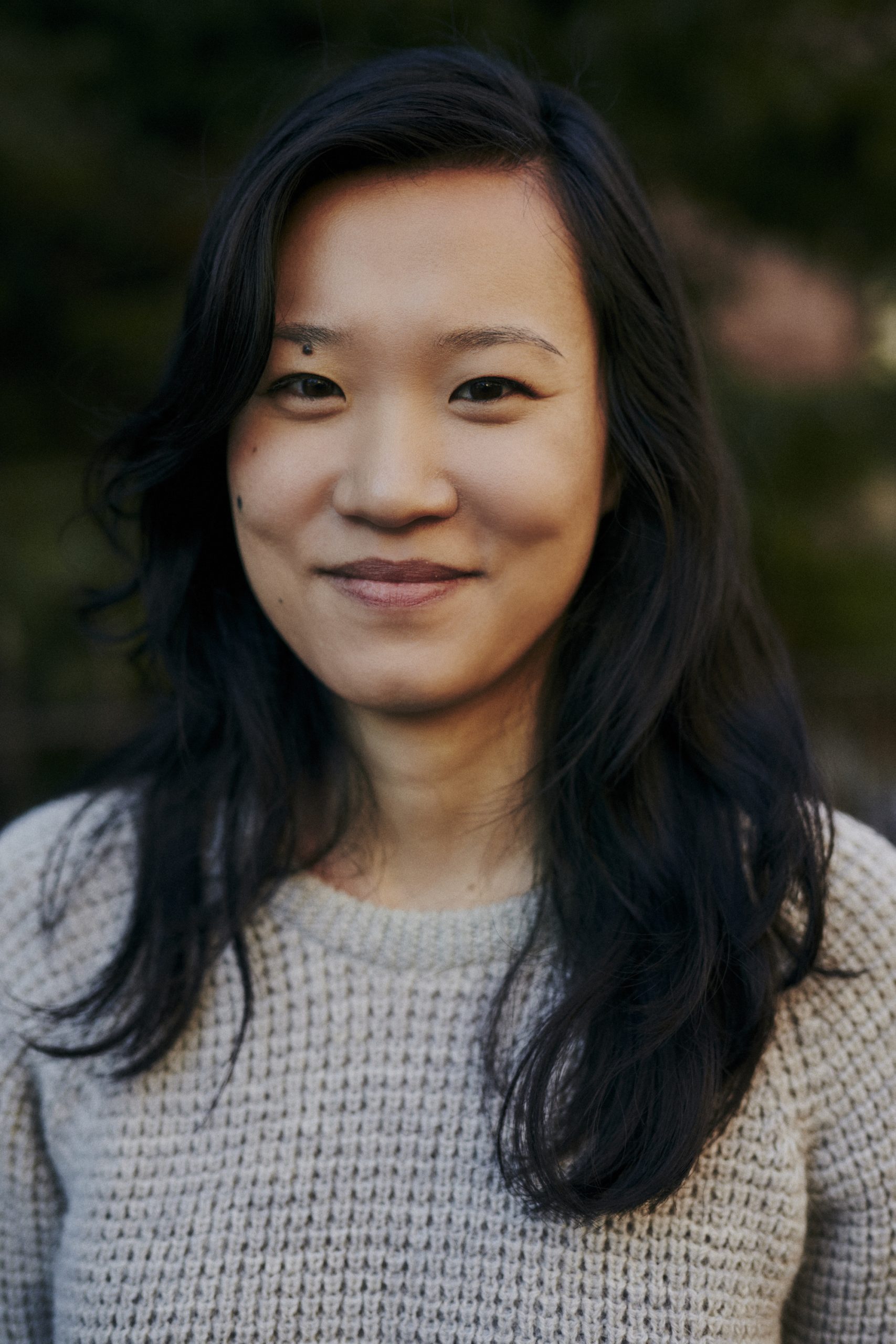 Jenny Xie is the author of Eye Level (Graywolf Press, 2018), finalist for the National Book Award in Poetry and the PEN Open Book Award, and recipient of the Walt Whitman Award of the Academy of American Poets and the Holmes National Poetry Prize from Princeton University. Her work has appeared in Poetry, New York Times, and Tin House, among other publications. She has been supported by fellowships and grants from Kundiman, Civitella Ranieri Foundation, Bread Loaf Writers' Conference, and Poets & Writers. In 2020, she was awarded the Vilcek Prize in Creative Promise.
Jenny has taught at Princeton and NYU, and is currently on faculty at Bard College. She lives in New York.
---
Javier Zamora
---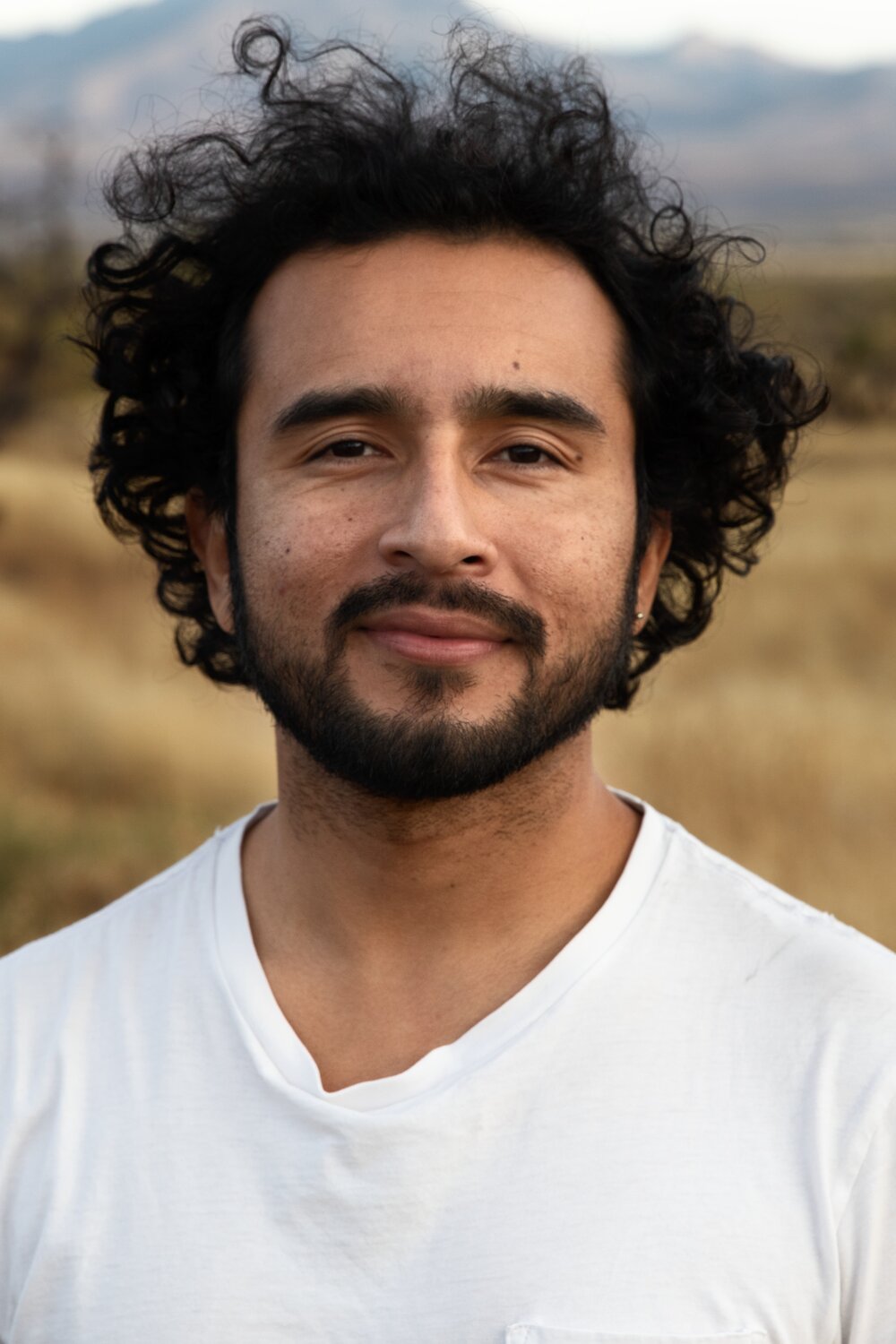 Javier Zamora was born in La Herradura, El Salvador, and lives in Tucson, AZ.
Zamora was a 2018-2019 Radcliffe Fellow at Harvard University and holds fellowships from CantoMundo, Colgate University (Olive B. O'Connor), MacDowell, Macondo, the National Endowment for the Arts, Poetry Foundation (Ruth Lilly), Stanford University (Stegner), and Yaddo. He is the recipient of a 2017 Lannan Literary Fellowship, the 2017 Narrative Prize, and the 2016 Barnes & Noble Writer for Writers Award for his work in the Undocupoets Campaign. Zamora's poems appear in Granta, The Kenyon Review, Poetry, The New York Times, and elsewhere.
Javier's parents fled El Salvador due to the US-funded Salvadoran Civil War (1980-1992). Zamora was was raised by his grandparents until he migrated to the US at age nine. His first poetry collection, Unaccompanied (Copper Canyon Press, 2017), explores some of these themes. In his forthcoming memoir, SOLITO (Hogarth, 2022), Javier retells his nine-week odyssey across Guatemala, Mexico, and through the Sonoran Desert, making it to Arizona with the aid of other migrants.
---
Diane Seuss
---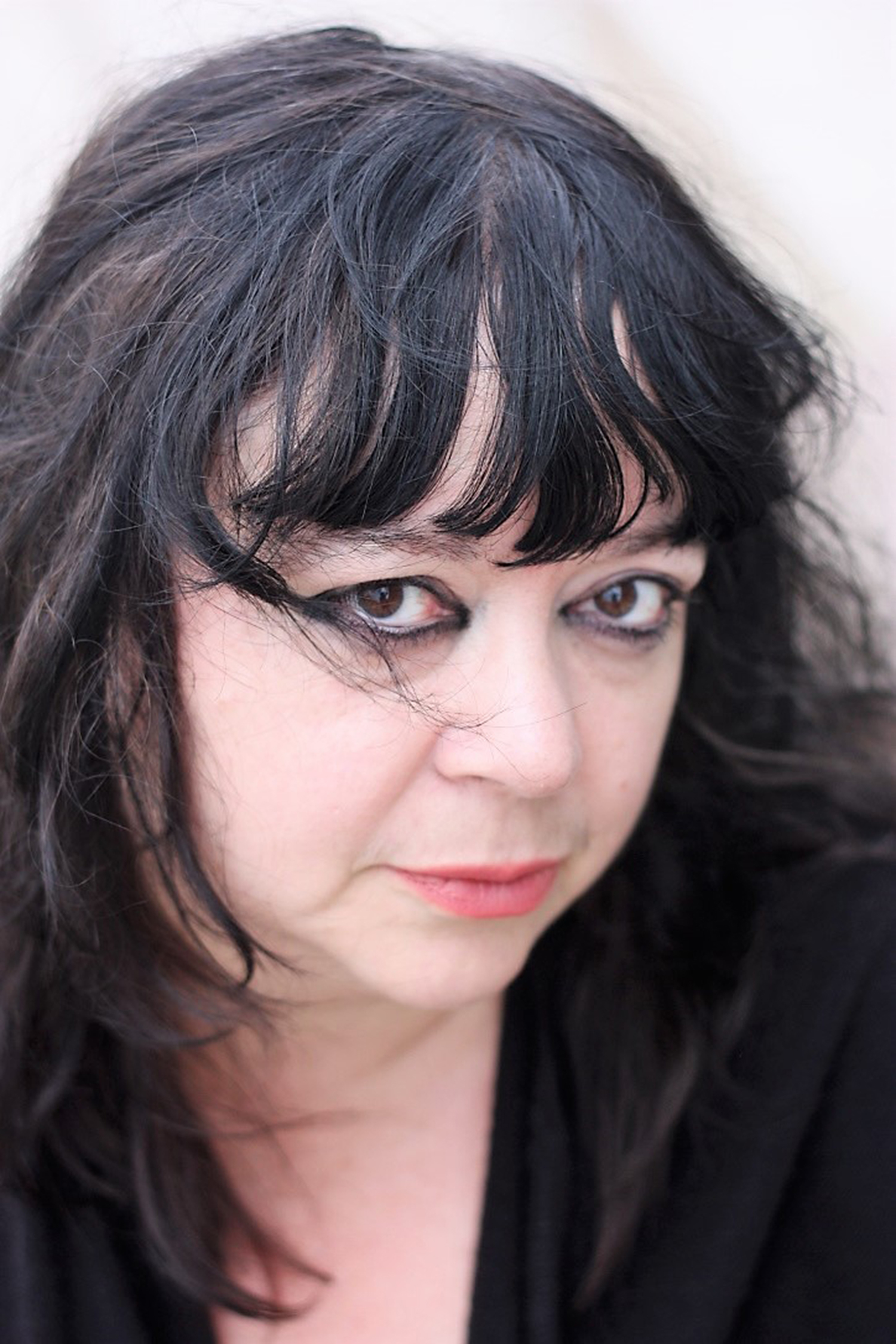 Diane Seuss's most recent collection is frank: sonnets (Graywolf Press 2021). Still Life with Two Dead Peacocks and a Girl (Graywolf Press 2018) was a finalist for the National Book Critics Circle Award and the Los Angeles Times Book Prize in Poetry. Four-Legged Girl (Graywolf Press 2015) was a finalist for the Pulitzer Prize. Seuss is a 2020 Guggenheim Fellow. She received the John Updike Award from the American Academy of Arts and Letters in 2021.
Seuss taught in the creative writing program at Kalamazoo College for many years, and has been a visiting professor at Colorado College, the University of Michigan, and Washington University in St. Louis. She was raised by a single mother in rural Michigan, which she continues to call home.
---
Ukrainian Poets
Boris Khersonsky
---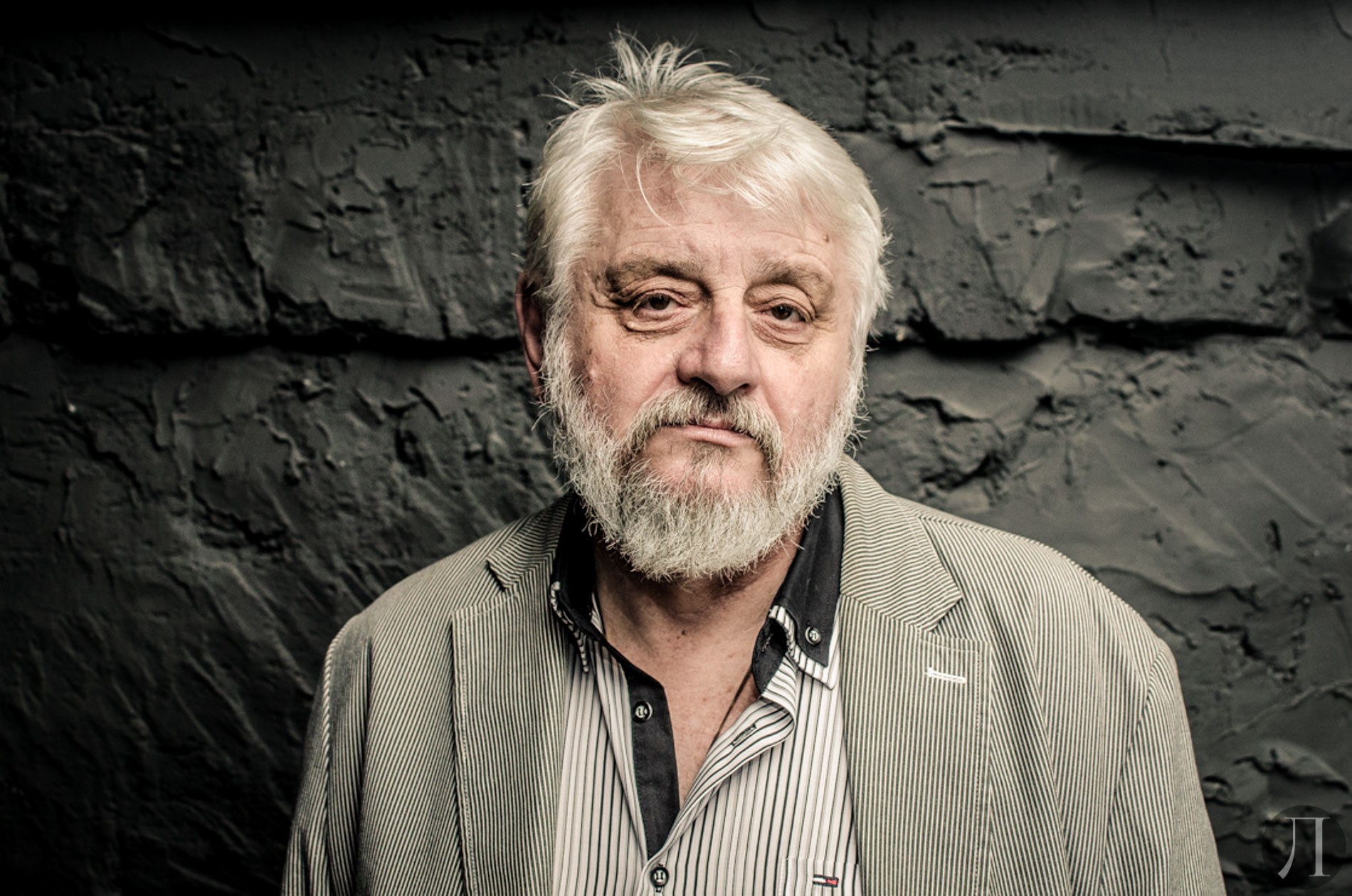 Widely regarded as one of Ukraine's most prominent Russian-language poets, Boris Khersonsky was born in 1950 in Chernivtsi and spent most of his life in Odessa, where he practiced medicine at psychiatric hospital at taught psychology at Kiev Institute 0f Contemporary Psychology and Psychotherapy. In Soviet times, Khersonsky was a part of the Samizdat movement, which disseminated alternative, non-conformist literature.
Since the fall of USSR, he has published numerous collections of poetry which have been widely translated and published all over the world.
---
Ludmila Khersonsky
---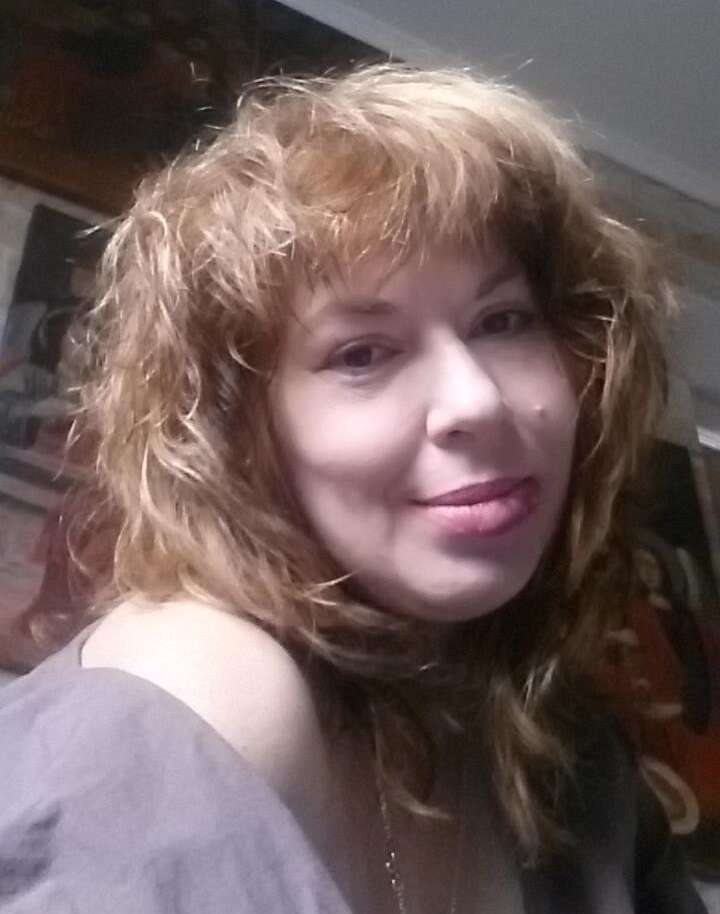 Born in Tiraspol, Moldova in 1964, Ludmila Khersonsky is an award-winning poet and the author of three collections of poetry. Her work has been honored with the Voloshin Prize and translated into several languages, including German and Lithuanian.
A professional translator, she has translated into Russian the poetry of many authors, including Seamus Heaney. In the U.S., her poems have appeared in Poetry International, Plume, and other journals.
She lives in Odessa, Ukraine.
---
Lyuba Yakimchuk
---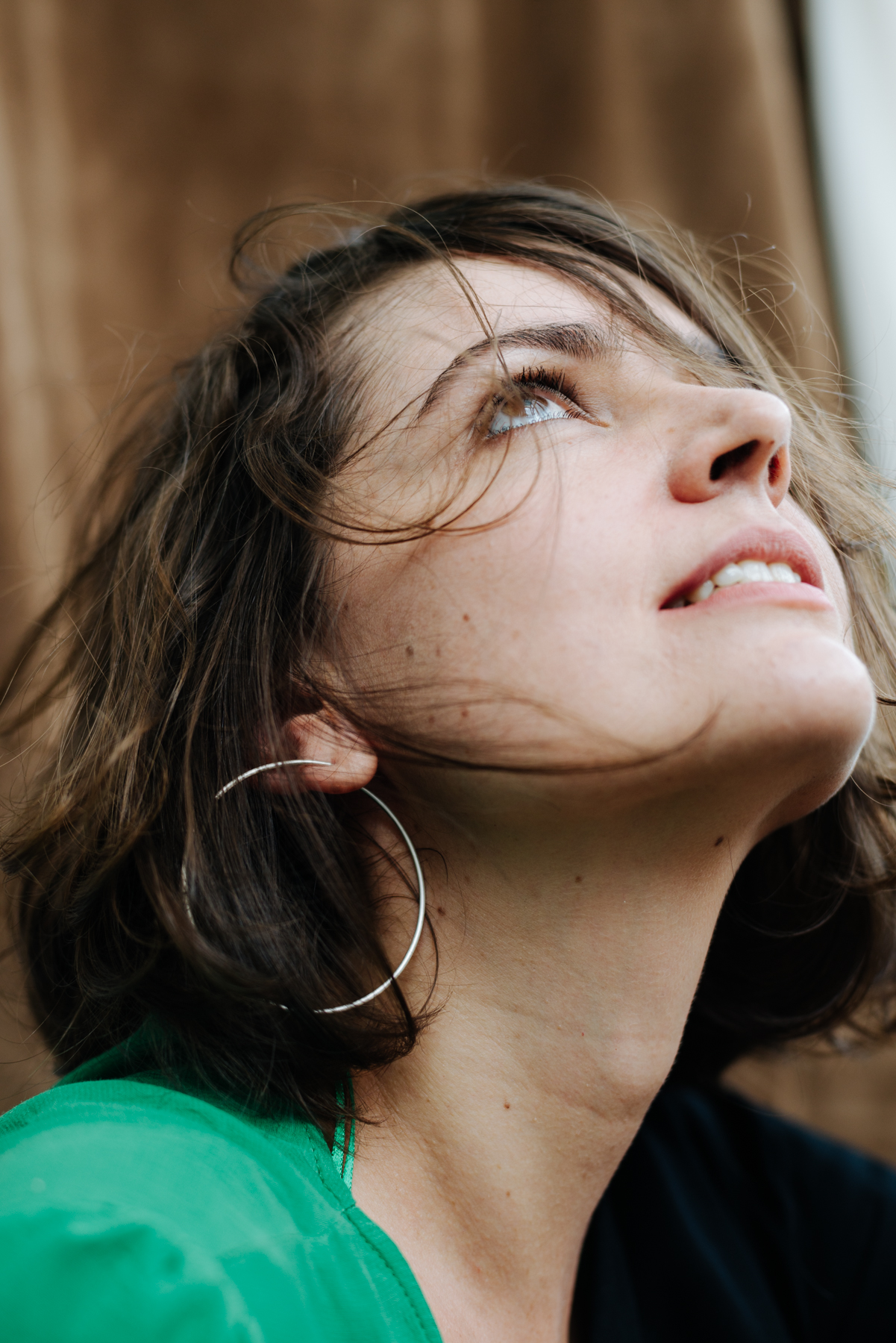 Lyuba Yakimchuk is a poet, screenwriter, playwright, born 1985 in Pervomaisk Luhanska oblast, and currently living in Kyiv, Ukraine. She is the author of several full-length poetry collections, including Like FASHION and Apricots of Donbas, a collection of poems about people surviving a war, which received the International Poetic Award of the Kovalev Foundation (NYC, USA). Apricots of Donbas was listed in the Top 10 books about the war by Forbes magazine in Ukraine.
Her poems have been translating into roughly twenty languages, including English, German, French, Polish, Russian, Swedish, Hebrew, Lithuanian, Greek, Estonian, Bulgarian, Slovenian, Slovak, Belarusian, Romanian, Hungarian, Georgian, Azerbaijani and Serbian. She has also authored two film scripts and two plays. Her new play, The Wall was produced at the Ivan Franko National Academic Drama Theater, the largest and the oldest Ukrainian theatre.
Kyiv's New Time magazine (Novoye Vremia) listed Yakimchuk among the one hundred most influential people in the arts in Ukraine. She has also received a number of awards, including the International Slavic Poetic Award, the Bohdan-Ihor Antonych Prize and Smoloskyp Prize, three of Ukraine's most prestigious awards for young poets.
---
Moderators
The event will be co-moderated by Oksana Maksymchuk and Dr. Oleh Kotsyuba. Oksana is a noted Ukrainian-American poet & translator, and Oleh is Manager of Publications at the Ukrainian Research Institute at Harvard University (HURI).
Oksana Maksymchuk
---
Oksana Maksymchuk is a bilingual Ukrainian-American poet, scholar, and literary translator. In the Ukrainian, she is the author of two award-winning collections of poetry, Xenia (2005) and Lovy (2008). She co-edited Words for War, a NEH-winning anthology of contemporary Ukrainian war poetry (Harvard Ukrainian Research Institute/Academic Studies Press, 2017). She is also the co-translator of Lyuba Yakimchuk's Apricots of Donbas, and Marianna Kiyanovska's The Voices of Babyn Yar.
Oksana's work has been supported by the National Endowment for the Arts, the National Endowment for the Humanities, the Fritz Thyssen Foundation, the Stephen Spender Trust, and the Instituted for Advanced Study at the Central European University. Her poetry has appeared or is forthcoming in Blackbird, Cincinnati Review, Prairie Schooner, Salamander, Sugar House Review, Tar River Poetry, and other journals.
---
Oleh Kotsyuba
---
Oleh Kotsyuba is a scholar of Slavic Languages and Literatures, Manager of Publications at Harvard University's Ukrainian Research Institute, and Chief Online Editor at Krytyka (www.krytyka.com), an independent Ukrainian intellectual journal. Dr. Kotsyuba specializes in Ukrainian, Polish, and Russian 20th century and contemporary literature and culture.
As the Manager of Publications at the Ukrainian Research Institute, Harvard University, Oleh Kotsyuba directs the Institute's publications program that includes scholarly monographs and translations as well as Harvard Ukrainian Studies, a peer-reviewed journal that publishes articles, documents, reviews, and scholarly discussions in all fields of Ukrainian studies.
Dr. Kotsyuba's own research focuses on literature that struggles to come to terms with the experience of living in authoritarian contexts, focusing primarily on 20th century and contemporary Russian, Ukrainian, and East European literatures and cultures. His study of the works of Ukrainian and Russian writers of the Soviet period broke new ground in reconstructing the conditions of cultural and political transformations in the late Soviet Union.
Dr. Kotsyuba's current project examines the cultural afterlife of oppressive regimes after their formal demise. He focuses on the responses in Ukrainian and Russian literature and theater to the recent events of the Russian occupation of the Crimea and the hostilities in Ukraine's Donbas region.
---
Book Sales
We'd love for all of you to support our wonderful poets and buy copies of their books, both recent collections as well as exciting forthcoming collections which are available for pre-order.
Lost Horse Press is offering a limited-time 20% discount on pre-orders of Boris and Ludmila Khersonsky's forthcoming collection, The Country Where Everyone's Name is Fear. You may find more details about receiving this discount at Lost Horse's website (https://www.losthorsepress.org/catalog/the-country-where-everyones-name-is-fear-selected-poems/).
You may order collections by our poets at the following links:
Recent & Forthcoming Collections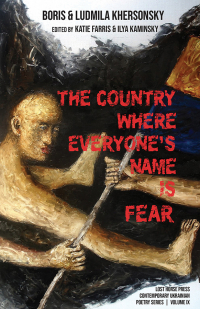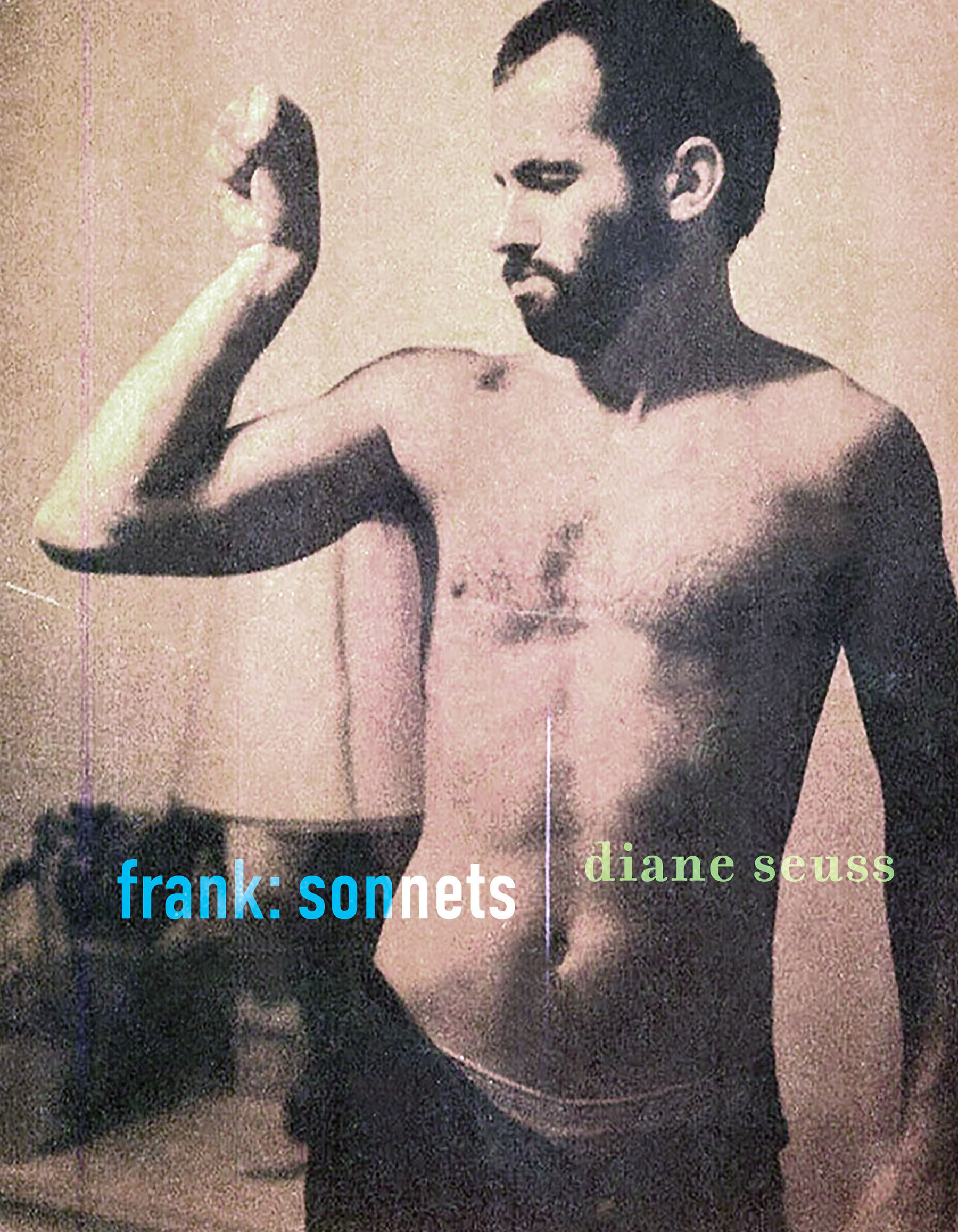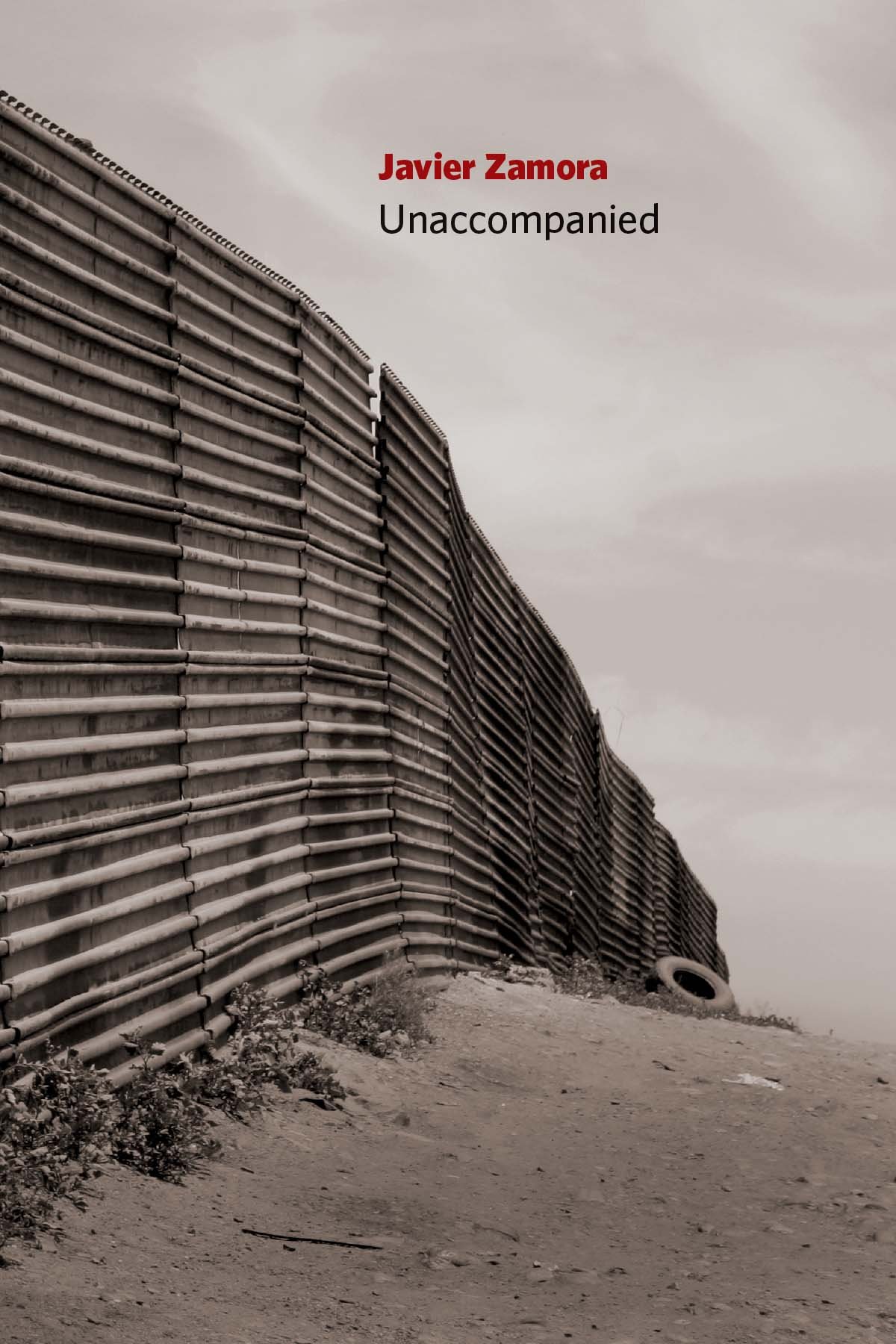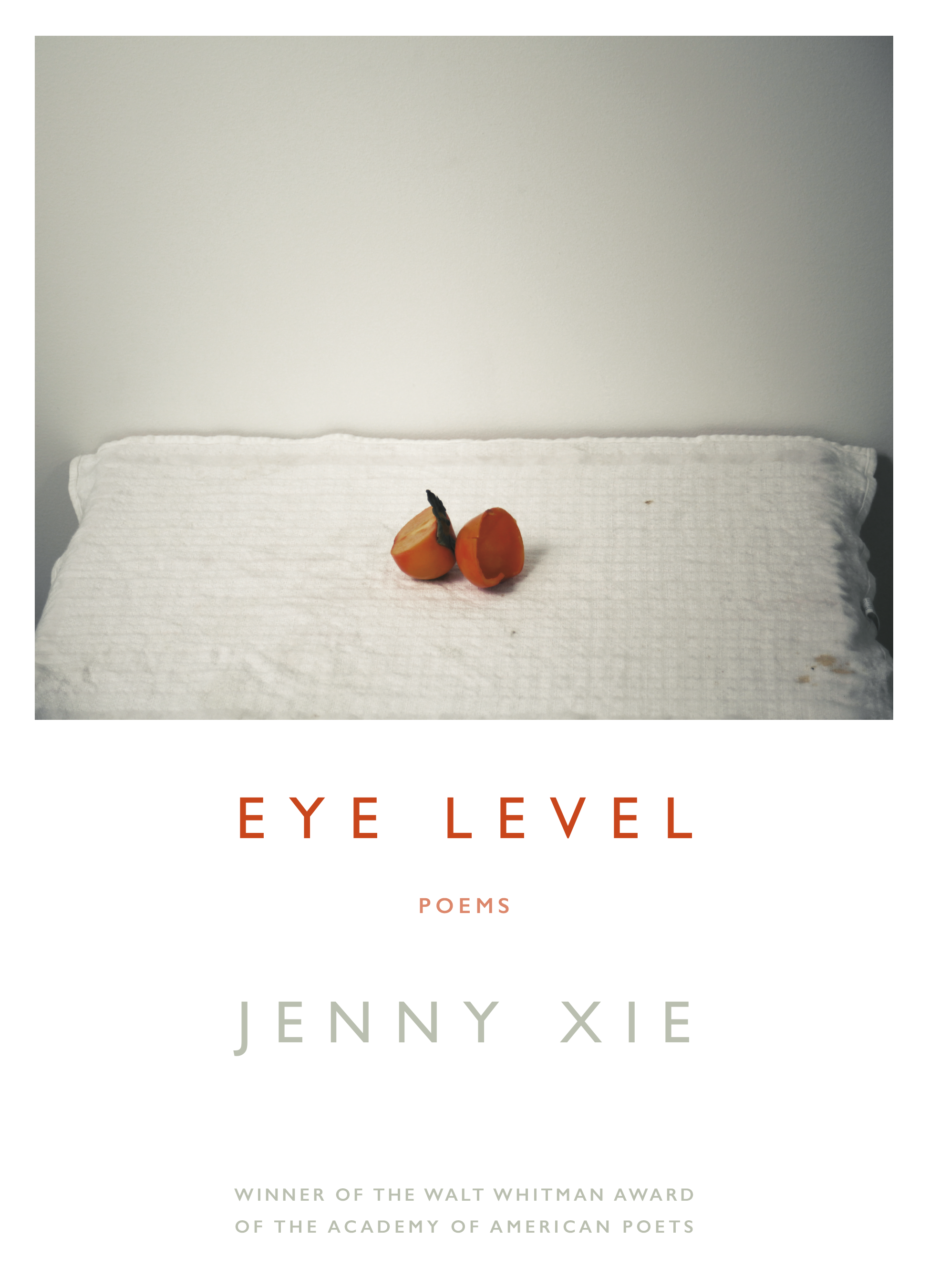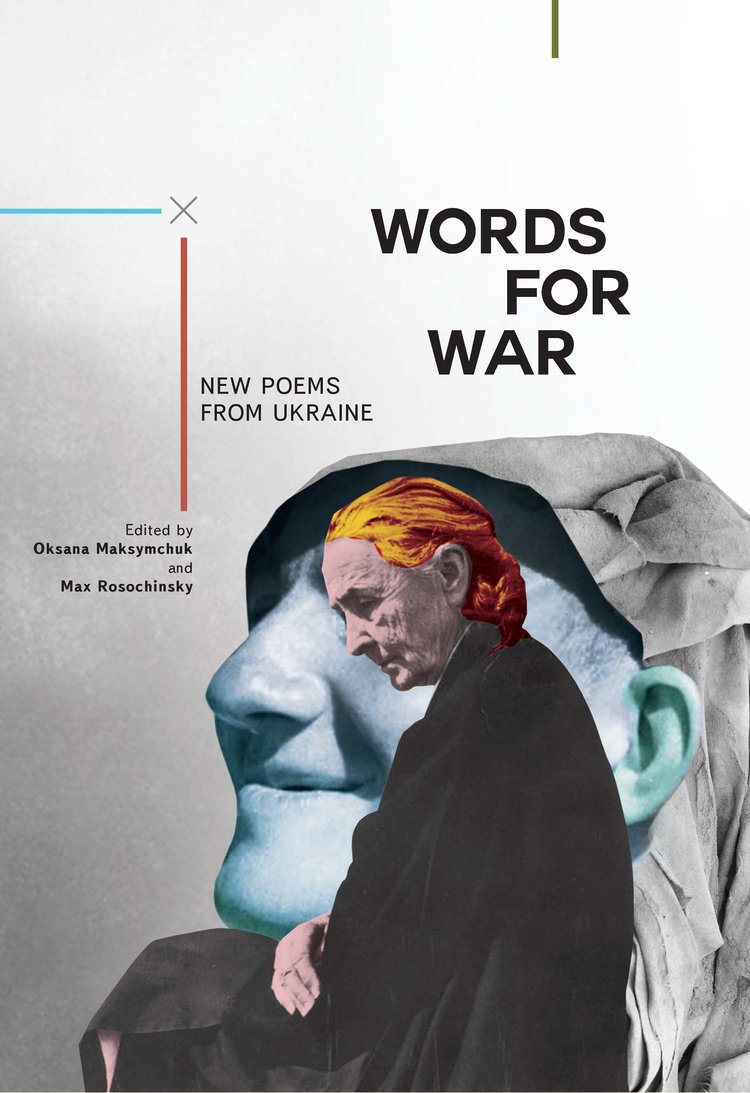 ---