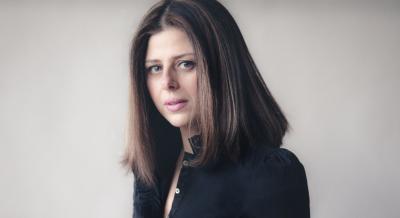 Poet, playwright, nonfiction and literary travel writer, Nathalie Handal was raised in Latin America, France and the Middle East, and educated in Asia, the United States, and the United Kingdom. Her poetry collections are Life in a Country Album (U. Pittsburgh Press, 2019), The Republics (U. Pittsburgh Press, 2015), Poet in Andalucía, and Love and Strange Horses, winner of the Gold Medal Independent Publisher Book Award. She is the author of eight plays and editor of two anthologies including the groundbreaking classic The Poetry of Arab Women: A Contemporary Anthology, winner of the PEN Oakland Josephine Miles Book Award. She writes the literary travel column The City and the Writer for Words without Borders and resides in New York City. Handal is a professor at Columbia University, and a Visiting Writer at the American University of Rome.
---
The Moor

This is what I see:
a grain of wheat in the hand of a small boy
barefoot on the unnamed roads,
sleeping in the dream another is having.
An oud, a violin, a guitar,
a mirror of dew,
a man about to undress,
a woman staring.
A traveler
returning
everywhere
and forgetfulness stealing from itself.
Maktoub, the Moor says,
we hold clouds in our mouth
and imagine God in our breath.
--Nathalie Handal
(from Poet in Andalucia)
---