---
Thursday, November 18, 2021
7:00 pm Eastern Time
Virtual Event
( Livestream Link )
Free and Open to the public
No RSVP or registration required
---
---
Poetry@TECH, Purdue University, & The University of Oklahoma
with generous support from
The Poetry Foundation
invite you to
The Atlanta International Poetry Festival: An Evening of Chinese Poetry & Translation
with
poets Ming Di & Zheng Xiaoqiong, and translator Zhou Xiaojing
on
Thursday, 18 November, 2021 at 7:00 PM Eastern Standard Time
Our (virtual) doors open at 6:45 pm Eastern Time.
---
This poetry event is possible through generous support from The Poetry Foundation.
The reading is FREE and open to the public, and will take place virtually via BlueJeans. Livestream links and other information are on tabs below.
For more information, contact Travis Denton via email at travis.denton@lmc.gatech.edu .
---
Event Partners
We're proud to collaborate with organizations across the United States and the world to bring this event to you. Our partners for this event are Purdue University, the Institute for US-China Issues at the University of Oklahoma, and the Poetry Foundation. This event is part of The Mark Allen Everett Poetry Series at the University of Oklahoma.
---
Livestream
As with Poetry@TECH's other Fall 2021 events, this event will be held virtually on BlueJeans. Which means, not only are our readings FREE and open to the public, as always, but you can attend them from anywhere in the world! And if last year's events were any indicator, we do mean anywhere in the world.
We will use BlueJeans to live broadcast the readings.
To attend the Poetry Reading on 18 November 2021, follow the instructions below. The reading will begin at 7 pm Eastern Time, but our (virtual) doors open at 6:45 pm Eastern Daylight Time.
---
Web stream information:
Joining the reading is easy - just choose the platform that works best for you, and follow the instructions below:
Join via your Computer's Web Browser: Click Here:
https://primetime.bluejeans.com/a2m/live-event/rqahfwwc
Join on your Mobile Device: Click Here
Open the link above
Download the app if you don't have it already.
Enter event ID : rqahfwwc
Join by Phone:
Dial one of the following numbers, enter the participant PIN followed by # to confirm:
+1 (415) 466-7000 (US), PIN: 3901099#
+1 (760) 699-0393 (US), PIN: 9526094810#
Join from outside the US: Click Here
https://www.bluejeans.com/numbers/primetime-attendees/event?id=rqahfwwc
Watch this space for more updates on the livestream links and scheduled start times.
---
Event Access using Room System
Laptop paired with a room system (Best experience):
Dial: bjn.vc or 104.238.247.247 in the room system.
Go to this link (primetime.bluejeans.com/a2m/live-event/rqahfwwc/room-system/)
Enter the pairing code displayed on your room system screen into your browser.
Joining from a Room system:
Dial: bjn.vc or 104.238.247.247 in the room system.
Enter Meeting ID: 829839010 and Passcode: 8355
Enter the pairing code displayed on your room system screen into your browser.
Event Partners
The Atlanta International Poetry Festival of Chinese poetry and translation is brought to you by Poetry@Tech in partnership with Purdue University, the Mark Allen Everett Poetry Series at the University of Oklahoma, and the Institute for US-China Issues at the University of Oklahoma, with generous support from the Poetry Foundation.
Here's some more information about our wonderful partners.

---
Purdue University
---
Founded in 1869, Purdue University is the one of the top-10 public universities in the US, and consistently ranks among the top universities in the world.
Purdue hosts a highly-regarded MFA program in creative writing, with full funding and one of the best student-to-faculty ratios (3.5 to 1). With noted poets such as Donald Platt, Kaveh Akbar, and Paige Lewis in its faculty, Purdue is a significant contributor to the poetry community both in the state and around the nation, hosting the Looseleaf Writing Workshop Series, and open Poetry readings.
First published in 1989, Purdue's biennial literary magazine, Sycamore Review, is internationally acclaimed.
---

---
University of Oklahoma
---
Founded in 1890, the University of Oklahoma is a public research university located in Norman, Oklahoma. With over 30,000 students across three campuses in Oklahoma, OU is the largest university by enrollment in the state of Oklahoma.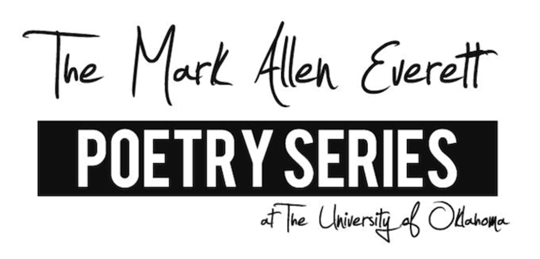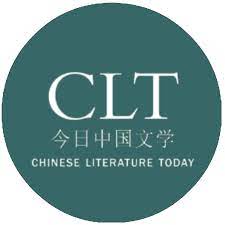 In addition to their wonderful faculty poets, OU's contribution to the poetry community includes the Institute for US-China Issues, The Mark Allen Everett Poetry Series (which this event is a part of), and the Poetry & Short Story Reference Center at the OU Libraries. This event is hosted in partnership with the Institute for US-China Issues, which seeks to enhance the understanding of US-China relations by addressing the instrumental role culture plays in shaping how the two nations perceive and engage each other.
OU is also home to World Literature Today, a nearly 100 year-old literary magazine, published quarterly, as well as Chinese Literature Today, a journal published in collaboration with Beijing Normal University since 2010.
---

---
Poetry Foundation
In the poetry world, the Poetry Foundation needs no introduction. Established in 2003 as a successor to the Modern Poetry Association. The foundation supports the publication of Poetry magazine, which was founded in 1912 by Harriet Monroe and is one of the leading English-language poetry journals in the world.
Supported by a $200 million endowment from philanthropist Ruth Lilly, the Poetry Foundation supports a programs and events that bring poetry to communities around the world, including our own here in Georgia.
Their programs include poetry readings and workshops, exhibitions that bring together visual arts and the written word, the Poetry Out Loud contest, a number of poetry prizes and fellowships, as well as hosting the Poetry Foundation Library, the Midwest's only library dedicated to poetry, which boasts a collection of over 30,000 volumes of poetry.
---
---
Ming Di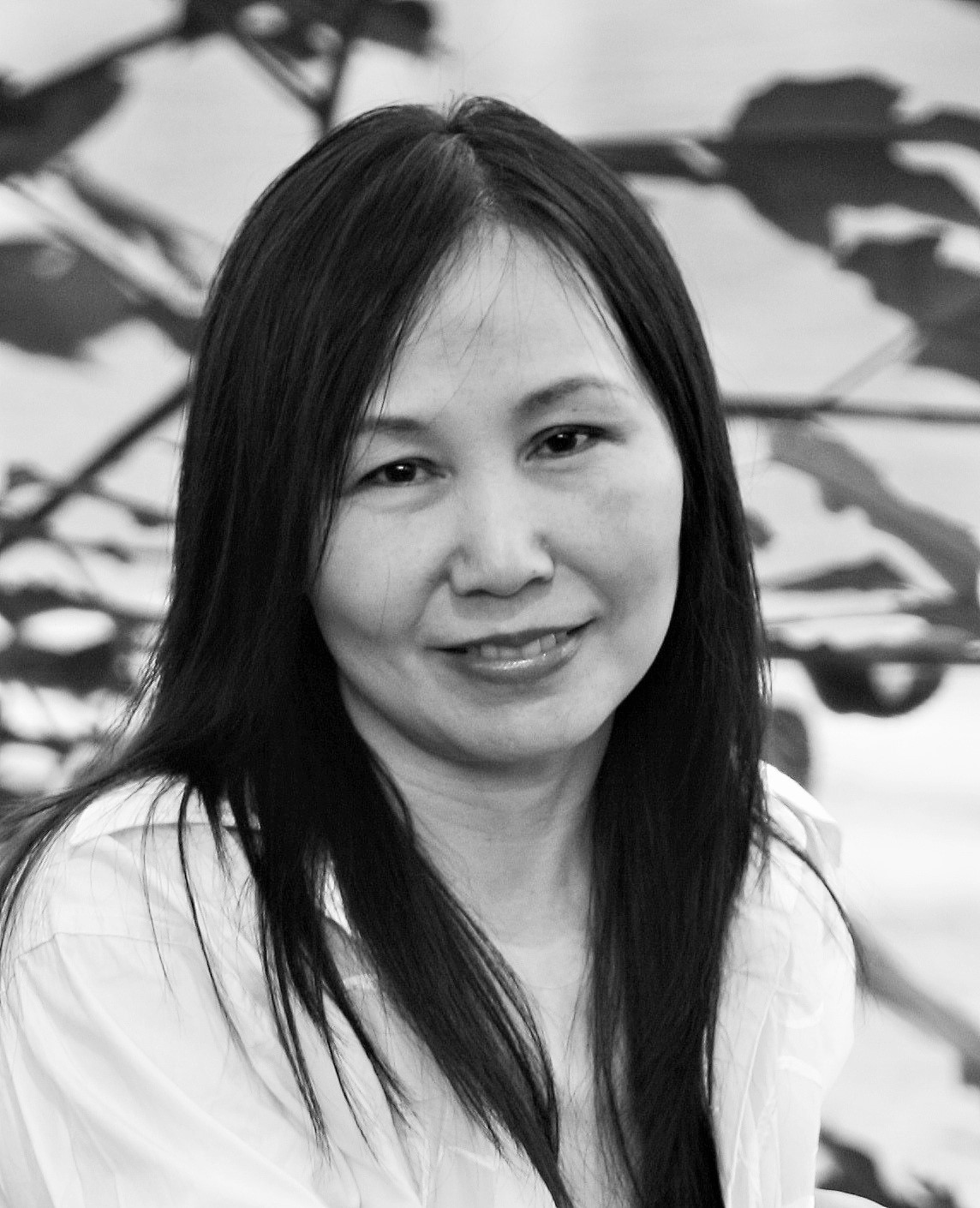 Ming Di is a Chinese poet based in the US with six books of poetry in Chinese and four in collaborative translation. Her poetry has been translated into several languages: River Merchant's Wife (Marick Press, 2012), Luna fracturada (Valparaíso/Spain, 2014), Histoire de famille (Transignum/France, 2015), Livre de sept vies (Recours au Poème éditeurs/France, 2015), and Distracción (forthcoming in Costa Rica).
Ming Di co-founded Poetry East West journal and serves as the China editor for Poetry International Rotterdam. She has edited and co-translated New Cathay: Contemporary Chinese Poetry (Tupelo Press, 2013), The Book of Cranes (Vagabond Press, 2015, with Neil Aitken) and Empty Chairs – Poems by Liu Xia (Graywolf Press, 2015, with Jennifer Stern), which was a finalist for the Best Translated Book Award in 2016.
Ming Di attended Boston College and Boston University and taught Chinese at BU before moving to California.
Zheng Xiaoqiong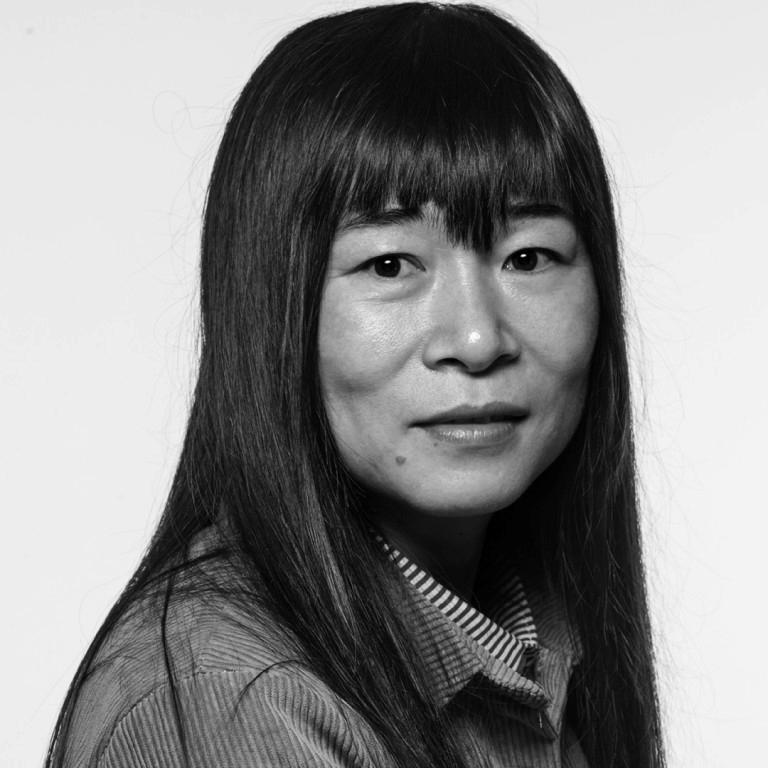 Born in 1980 in rural Nanchong, Sichuan Province, Zheng Xiaoqiong left her hometown for Dongguan, Guangdong Province in 2001 after working as a nurse in a local hospital, and became a migrant worker for seven years. It was in the factory that she started writing poems. She has published a dozen critical acclaimed poetry collections, which won prestigious literary awards.
Her poetry has been translated into many foreign languages, including English, French, German, Italian, Japanese, Malay, Russian, Spanish, and Vietnamese. She has been invited to give readings at poetry festivals in Australia, Germany, France, Japan, Russia, Singapore, and the Netherlands. Some of her poems were performed on the stage in Germany and the United States. Currently she is the Deputy Director of the literary magazine Works in Guangzhou.
Zhou Xiaojing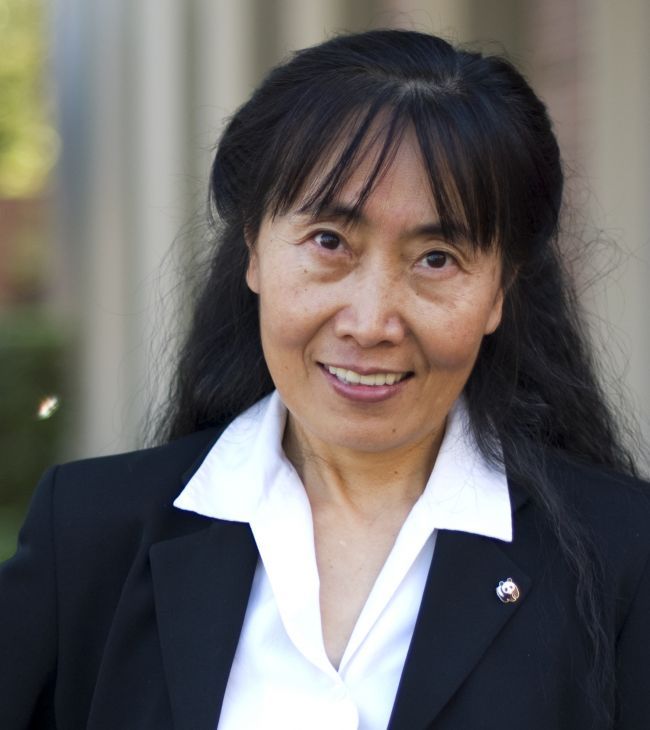 Zhou Xiaojing is Professor of English and Laurence Meredith Professor in the Humanities at the University of the Pacific. She is the author of Migrant Ecologies: Zheng Xiaoqiong's Women Migrant Workers, a collection of eco-critical essays and translations of Zheng Xiaoqiong's poems. Her other translations of Zheng's poems appeared in Chinese Literature Today, World Literature Today, Verge: Studies in Global Asias, International Poetry Exchanges, The Animated Reader: Poetry of Surround Audience, and Poetry International Festival Rotterdam.
Selected Poems
---
Zheng Xiaoqiong
---
铁鸟 / Iron Bird
Time is like a grey iron bird fluttering against the window,
Moonlight treading on distant memories saunters into my room.
Mysterious reticent frost scatters, white seeds covering the ground
Have grown into tranquil trees, standing in the North,
Their leaves falling. I am in the South, looking into the distance, those happy times
Restored in dreams. The iron bird disappears into silence.
Those made-up faces flash past in-between the trees in the North,
Those imaginary loves of mine, each resembles
A grey iron bird, flapping its wings.
— Zheng Xiaoqiong
from Collected Poems by Zheng Xiaoqiong, Huacheng chuben she, 2008, 30.
(translations from the Chinese by Zhou Xiaojing)
所见 / suǒ jiàn / What Was Seen
她伸进湖中舀起一轮油污的落日
破旧的长堤在柳树下溃决
沉默在洗衣妇人的竹筐中震颤
深陷淤泥的村庄 提升冬日的
寒冷 清瘦的鸟鸣挖掘着航道
那些比地平线还低的名字与面孔
他们踉跄 夜色昏浊了夜色
被生活紧紧捆绑着的乡村
它们温驯得有如牲畜 它们低垂
头颅啃着寒霜似的月光 她从寂静的
湖中捞出一页隐蔽的哭泣 这痛楚的
生活有如落日 滔滔而下
让她满怀愧疚……
What Was Seen
She reaches into the lake, spoons up a greasy ball of sunset.
The old, long dam under the willows bursts
in the washer women's bamboo baskets, silence trembles.
The mired village hoists up the winter's
cold A scrawny birdsong digs a path
Those names and faces even lower than the horizon,
they stumble Evening muddies into evening.
The villages tightly bound by life
are as docile as livestock their heads
drooping and gnawing at the frost-like moonlight.
From the quiet lake she hauls up a hidden cry
This anguished life tumbles down like a setting sun
leaving her filled with regret…
— Zheng Xiaoqiong (Translated by Samantha Toh)
Originally published in Spittoon Literary Magazine
---
Ming Di
---
Birdisland
All day I daydream, an island so quiet
in water that even the water
doesn't know I am here. A bird rises
over a peak where I awake. Winding below
is my body, four limbs, a river. All
night my eyes open wide, dark,
like the shadow of a bird's
eyes reflecting in water. The eyes
of the bird open in mine, dark. Above
me a bird island is singing light
and sun-filled, good morning. With my
eyes in its eyes the bird sees what I see:
my home with coconut trees and
bananas. But it longs to leave me,
dreaming its own daydreams, in midair
becoming its very own island.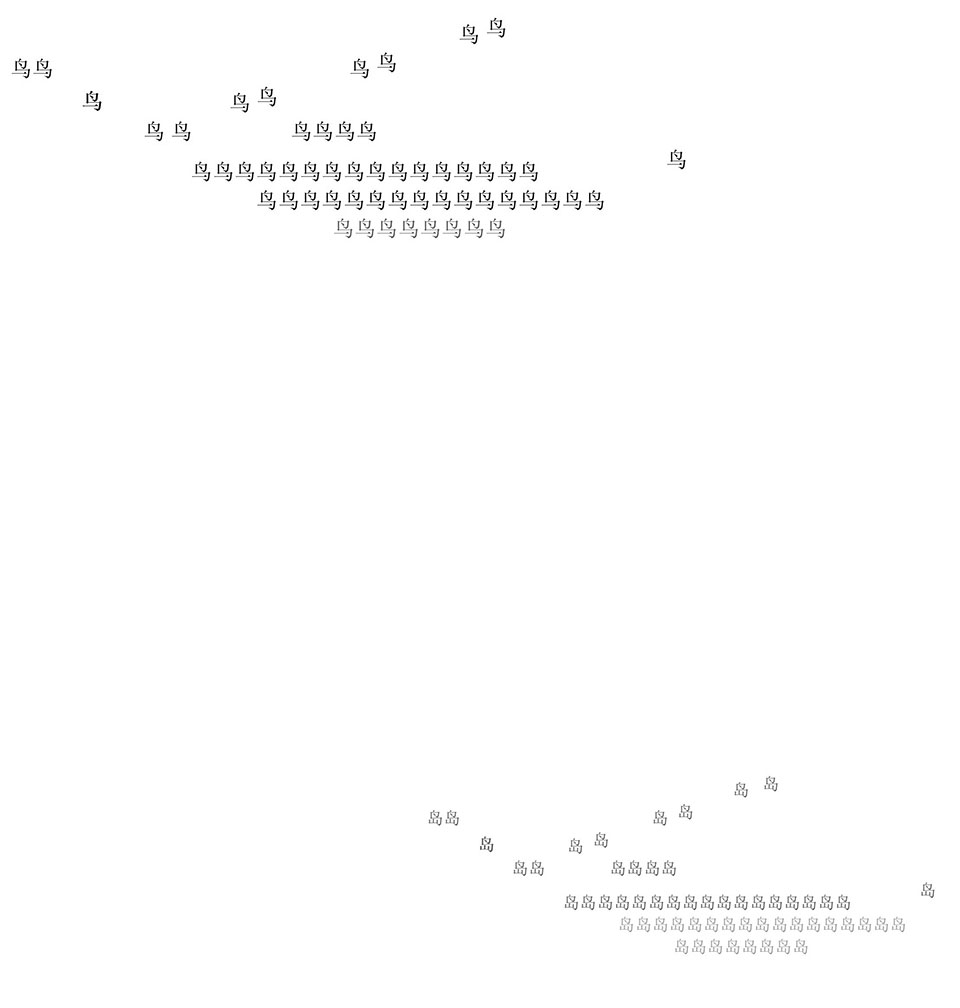 — Ming Di
(Translation from the Chinese by Carolann Caviglia Madden with the author)
Notes:
鸟 niǎo - bird
岛 dǎo - island
---
Books
We hope you'll get a copy (or three) of books by our wonderful featured poets. You can order at the following links:
Recent Books