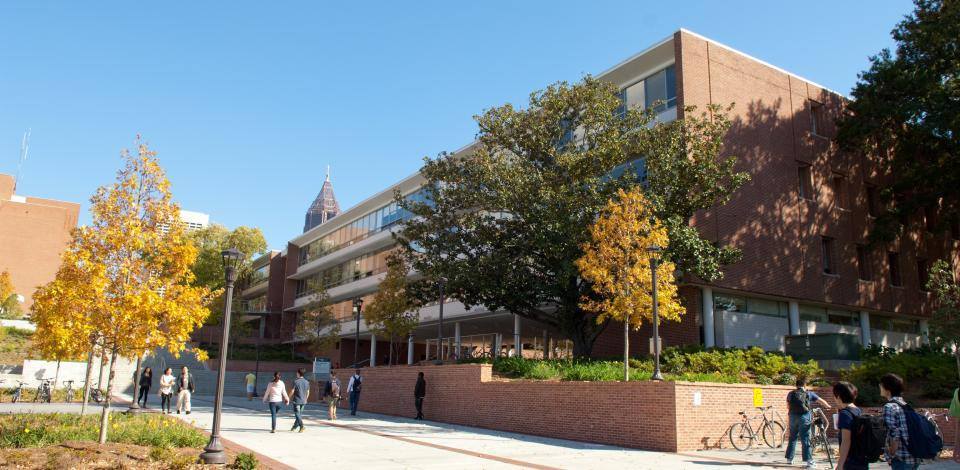 The Poetry@TECH office is located at the Northwest corner, on the first floor of the Skiles Classroom Building, opposite the Clough Commons entrance.
 
Once you enter through the glass doors, if you find yourself in a hallway bedecked with photographs of poets, you're at the right place.
Address
Poetry@TECH
Skiles Classroom Building, first floor,
686 Cherry St NW, Atlanta, GA 30313
Office Hours
Our office hours are currently suspended due to COVID-related campus closures.