New Special Issue released January 27, 2022

Featuring Poetry by
Boris Khersonsky, Jenny Xie, Ludmila Khersonsky, Diane Seuss,
Lyuba Yakimchuk, and Javier Zamora,
Artwork by
Oleksandr Roytburd,
and Guest Edited by
Oksana Maksymchuk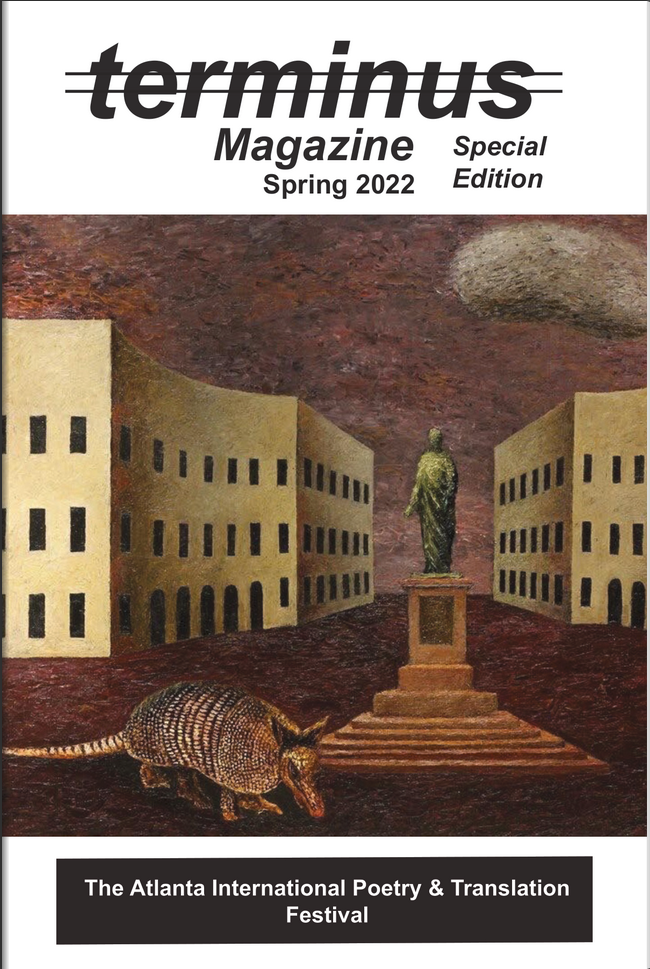 On the occasion of the 4th Atlanta International Poetry and Translation Festival, featuring poets from Ukraine, we present a special issue of Terminus, featuring poems and translations by renowned poets from USA and Ukraine.
This special issue is guest edited by Oksana Maksymchuk, and dedicated to the the memory of famed Ukrainian artist Oleksandr Roytburd (1961 - 2021), whose striking art graces the pages of this issue and speaks in conversation with the poems of our featured poets and their and translations in the English and the Ukrainian.
This powerful new issue of Terminus is available for free online viewing at https://online.fliphtml5.com/gexnc/xrio/#p=1. Read more about this issue on our Terminus home page.