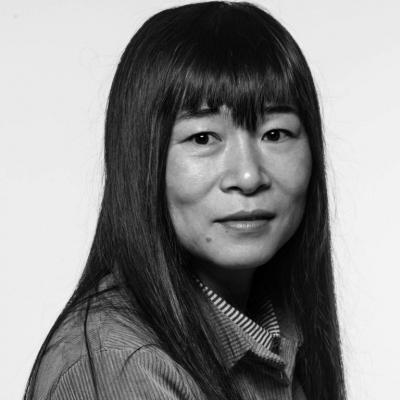 Born in 1980 in rural Nanchong, Sichuan Province, Zheng Xiaoqiong left her hometown for Dongguan, Guangdong Province in 2001 after working as a nurse in a local hospital, and became a migrant worker for seven years. It was in the factory that she started writing poems. She has published a dozen critical acclaimed poetry collections, which won prestigious literary awards. Her poetry has been translated into many foreign languages, including English, French, German, Italian, Japanese, Malay, Russian, Spanish, and Vietnamese. She has been invited to give readings at poetry festivals in Australia, Germany, France, Japan, Russia, Singapore, and the Netherlands. Some of her poems were performed on the stage in Germany and the United States. Currently she is the Deputy Director of the literary magazine Works in Guangzhou.
---
铁鸟 / Iron Bird
Time is like a grey iron bird fluttering against the window,
Moonlight treading on distant memories saunters into my room.
Mysterious reticent frost scatters, white seeds covering the ground
Have grown into tranquil trees, standing in the North,
Their leaves falling. I am in the South, looking into the distance, those happy times
Restored in dreams. The iron bird disappears into silence.
Those made-up faces flash past in-between the trees in the North,
Those imaginary loves of mine, each resembles
A grey iron bird, flapping its wings.
--Zheng Xiaoqiong (translation: Zhou Xiaojing)
(from Collected Poems by Zheng Xiaoqiong, Huacheng chuben she, 2008, 30.)