---
Thursday, November 10, 2022
7:00 pm Eastern Time
Virtual Event
Free and open to the public
No RSVP or registration required
---
---
Poetry@TECH
invites you to
The 21st Annual Bourne Poetry Reading
with
Ocean Vuong, Marilyn Chin, and Carolyn Forché
on
Thursday, 10 November, 2022 at 7:00 PM Eastern Time
Our (virtual) doors open at 6:45 pm Eastern Time.
---
The reading is FREE and open to the public, and will take place virtually via Zoom. Livestream links and other information are on tabs below.
For more information, contact Travis Denton via email at travis.denton@lmc.gatech.edu .
---
Livestream Information
This reading will be held virtually on Zoom, our new platform.
As always, this reading is FREE and open to the public.
To attend the reading on 20 October 2022, follow the instructions below. The reading will begin at 7 pm Eastern Time, but our (virtual) doors open at 6:45 pm Eastern Time.
Joining the reading is easy - just choose the platform that works best for you, and follow the instructions below:
---
Join through your Computer's Browser
If the button above does not work, please copy this link to your browser address bar:
https://gatech.zoom.us/j/97006398697
---
Join via the Zoom app on your cellphone or mobile device:
Open your Zoom app and enter the meeting ID: 970 0639 8697
---
One-Tap Mobile Option:
+19292056099,,97006398697# (US - Chicago)
or +16469313860,,97006398697# (US)
---
Join by Phone:
If you want to join by through your phone, dial one of the following numbers. Once you dial, please enter the webinar ID:
Webinar ID: 970 0639 8697
Choose a number from the list below. For the highest quality experience, dial a number based on your current location. Numbers are approximately ordered by area codes from east to west, and north to south.
+1(646)931-3860 (Manhattan)
+1(929)205-6099 (New York)
+1(301)715-8592 (Maryland)
+1(689)278-1000 (Orlando, FL)
+1(386)347-5053 (Florida)
+1(507)473-4847 (Minnesota)
+1(309)205-3325
+1(312)626-6799 (Chicago)
+1(346)248-7799 (Houston)
+1(719)359-4580 (Colorado Springs)
+1(253)215-8782 (Tacoma)
+1(564)217-2000 (Seattle)
+1(360)209-5623 (Washington State)
+1(669)444-9171
+1(669)900-6833 (San Jose)
---
Room Systems:
To join with an H.323 / SIP Room System:
H.323:
162.255.37.11 (US West)
162.255.36.11 (US East)
115.114.131.7 (India - Mumbai)
115.114.115.7 (India - Hyderabad)
213.19.144.110 (Amsterdam Netherlands)
213.244.140.110 (Germany)
103.122.166.55 (Australia - Sydney)
103.122.167.55 (Australia - Melbourne)
149.137.40.110 (Singapore)
64.211.144.160 (Brazil)
149.137.68.253 (Mexico)
69.174.57.160 (Canada - Toronto)
65.39.152.160 (Canada - Vancouver)
207.226.132.110 (Japan - Tokyo)
149.137.24.110 (Japan - Osaka)
Meeting ID: 970 0639 8697
SIP:
97006398697@zoomcrc.com
---
Marilyn Chin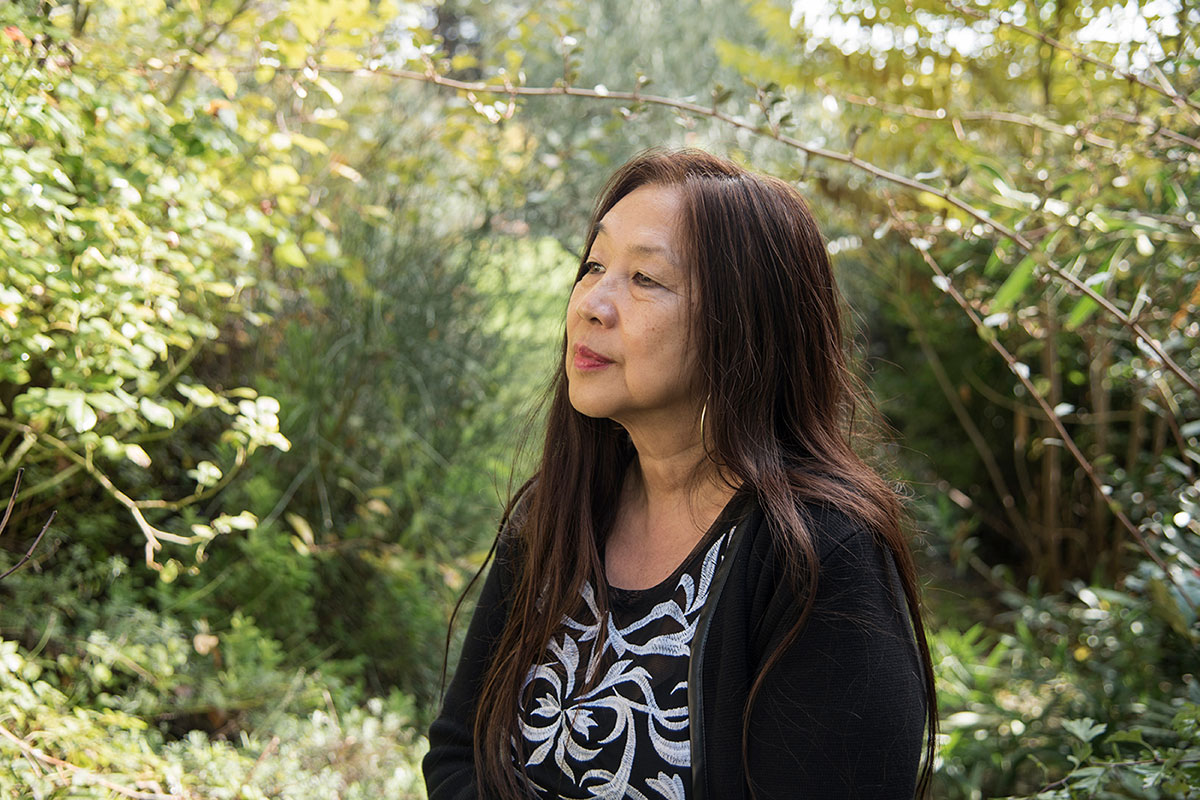 Marilyn Chin was born in Hong Kong. She is the author of five poetry collections, including A Portrait of the Self as Nation (W.W. Norton, 2018), Hard Love Province (W.W. Norton, 2014), Rhapsody in Plain Yellow, and Dwarf Bamboo; and a novel, Revenge of the Mooncake Vixen (W.W. Norton, 2009). In addition to writing poetry and fiction, she has translated poems by the modern Chinese poet Ai Qing and co-translated poems by the Japanese poet Gozo Yoshimasu.
Chin has won numerous honors, including the 2020 Ruth Lilly Poetry Prize, the 2019 American Academy of Arts and Letters Award, a United Artist Foundation Fellowship, the Radcliffe Institute Fellowship at Harvard, the Rockefeller Foundation Fellowship at Bellagio, the Anisfield-Wolf Book Award, two NEA fellowships, the Stegner Fellowship, the PEN Oakland/Josephine Miles Literary Award, five Pushcart Prizes, and a Fulbright Fellowship to Taiwan. Presently, she serves as a chancellor of the Academy of American Poets and lives in San Diego.
Carolyn Forché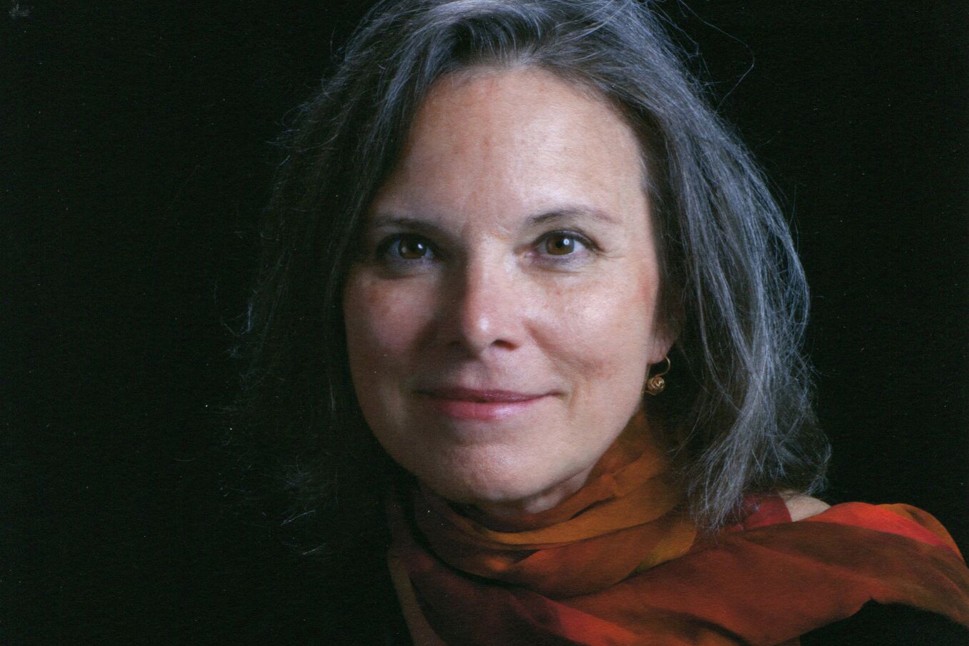 Carolyn Forché's first volume, Gathering the Tribes, winner of the Yale Series of Younger Poets Prize, was followed by The Country Between Us, The Angel of History, and Blue Hour. She is also the author of the memoir What You Have Heard Is True (Penguin Random House, 2019), a devastating, lyrical, and visionary memoir about a young woman's brave choice to engage with horror in order to help others. She has translated Mahmoud Darwish, Claribel Alegria, and Robert Desnos.
Her famed international anthology, Against Forgetting, has been praised by Nelson Mandela as "itself a blow against tyranny, against prejudice, against injustice," and is followed by the 2014 anthology The Poetry of Witness. In 1998 in Stockholm, she received the Edita and Ira Morris Hiroshima Foundation for Peace and Culture Award for her human rights advocacy and the preservation of memory and culture.
Ocean Vuong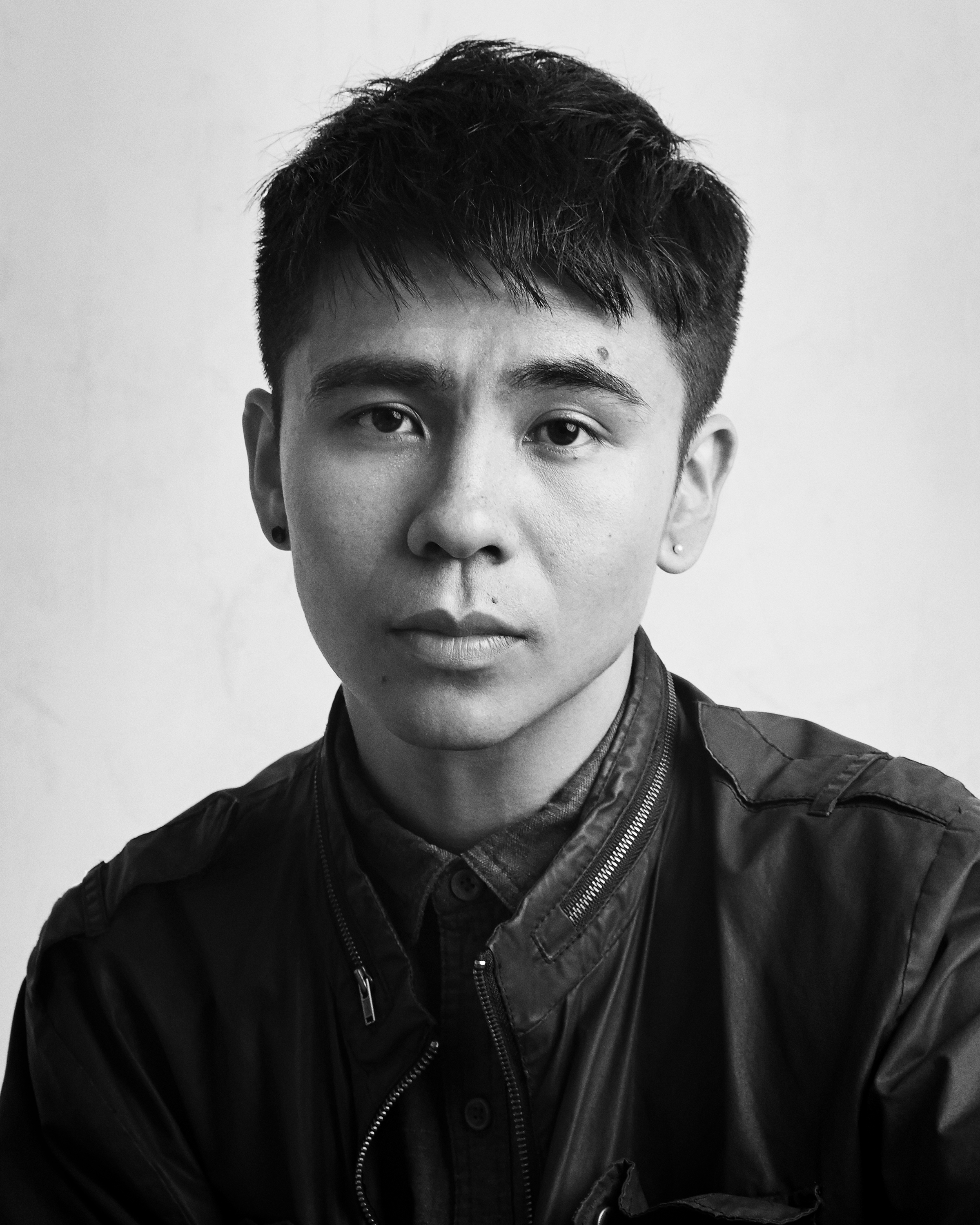 Ocean Vuong is the author of The New York Times bestselling poetry collection, Time is a Mother (Penguin Press 2022), The New York Times bestselling novel, On Earth We're Briefly Gorgeous (Penguin Press 2019), which has been translated into 37 languages, and the critically acclaimed poetry collection, Night Sky with Exit Wounds, winner of the T.S. Eliot Prize, the Whiting Award, the Thom Gunn Award, and the Forward Prize for Best First Collection.
A Ruth Lilly fellow from the Poetry Foundation, his honors include a MacArthur "Genius" Grant, the Pushcart Prize, the Ruth Lilly fellowship from the Poetry Foundation, as well as fellowships from the Lannan Foundation, the Civitella Ranieri Foundation, The Elizabeth George Foundation, and the Academy of American Poets.
Born in Saigon, Vietnam and raised in Hartford, Connecticut in a working class family of nail salon and factory laborers, he was educated at nearby Manchester Community College before transferring to Pace University to study International Marketing. He currently lives in Northampton, Massachusetts and serves as a tenured Professor in the Creative Writing MFA Program at NYU.
---
Selected Poems
---
Marilyn Chin
---
Get Rid of the X
My shadow followed me to San Diego
   silently, she never complained.
No green card, no identity pass,
   she is wedded to my fate.
The moon is a drunk and anorectic,    constantly reeling, changing weight.
My shadow dances grotesquely,
   resentful she can't leave me.
The moon mourns his unwritten novels,
   cries naked into the trees and fades.
Tomorrow, he'll return to beat me
   blue—again, again and again.
Goodbye Moon, goodbye Shadow.
   My husband, my lover, I'm late.
The sun will plunge through the window.
   I must make my leap of faith.
(from Rhapsody in Plain Yellow, 2002)
---
Carolyn Forché
---
Skin Canoes
Swallows carve lake wind,
trailers lined up, fish tins.
The fires of a thousand small camps
spilled on a hillside.
I pull leeks, morels from the soil,
fry chubs from the lake in moonlight.
I hear someone, hear the splash, groan
of a waterpump, wipe my mouth.
Fish grease spits at darkness.
Once I nudged a canoe through that water,
letting its paddle lift, drip.
I was sucked down smaller than the sound
of the dropping, looked out
from where I had vanished.
 
(from Gathering the Tribes, 1976)
---
Ocean Vuong
---
DetoNation
There's a joke that ends with—huh?
It's the bomb saying here is your father.
Now here is your father inside
your lungs. Look how lighter
the earth is—afterward.
To even write the word father
is to carve a portion of the day
out of a bomb-bright page.
There's enough light to drown in
but never enough to enter the bones
& stay. Don't stay here, he said, my boy
broken by the names of flowers. Don't cry
anymore. So I ran into the night.
The night: my shadow growing
toward my father.
(from Poetry Magazine, 2014)
https://www.poetryfoundation.org/poetrymagazine/poems/56768/detonation
---