A Generative Workshop with Charles Simic
---
Saturday, March 19, 2022
2:00 - 4:00 PM Eastern Daylight Time
Virtual Event
Free and Open to the public
RSVPs required
(RSVP Here)
---
---
As part of Poetry@Tech's Community Workshop initiative, join us for a unique generative poetry workshop with Charles Simic on Saturday, 19 March, 2022 from 2:00 to 4:00 pm EDT.
This event is free and open to the public. However, due to space constraints, please RSVP for the event so we may save you a spot. You can request a spot by filling out the RSVP form (https://gatech.co1.qualtrics.com/jfe/form/SV_a9N0v0GnpkGWwiW)
For more information and directions, you may contact Travis Denton, at travis.denton@lmc.gatech.edu .
---
A quick note on anachronistic traditions:
Please be aware that on Sunday, 13 March, 2022, at 2:00 AM, the eastern USA will switch to Daylight Savings Time, resulting in clocks being advanced by an hour. If you are joining us from a location or a country that does not engage in this game of temporal leapfrog, please calculate the time difference between your time zone and Eastern Daylight Time so you can join the workshop on schedule.
Charles Simic
---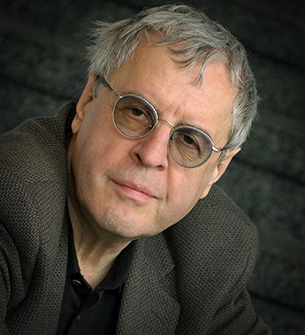 Charles Simic is the author of numerous collections of poems, among them, The Lunatic; Master of Disguises; Selected Poems: 1963-2003, for which he received the 2005 International Griffin Poetry Prize; The World Doesn't End: Prose Poems, for which he received the Pulitzer Prize for Poetry; Classic Ballroom Dances, which won the University of Chicago's Harriet Monroe Award and the Poetry Society of America's di Castagnola Award.
A collection entitled Sixty Poems was released in honor of his appointment as US Poet Laureate. Simic has also published a number of prose books, most recently Memory Piano, and many translations of poets from former Yugoslavia as well as an anthology of Serbian poetry entitled The Horse Has Six Legs. He is a frequent contributor to The New York Review of Books and The Paris Review.
---