---
Saturday, March 20, 2021
11:00 AM - 2:00 PM Eastern Time
Virtual Event
Free and Open to the public
RSVPs required
---
---
Join us for a craft talk and poetry workshop with Maggie Smith on Saturday, 20 March 2021. The workshop will run from 11 AM to 2 PM Eastern Time.
This virtual workshop and craft talk will focus on creating new work and the craft of poetry.
This event is free and open to the public. However, due to space constraints, please RSVP for the event so we may save you a spot. Please fill out the RSVP form to request a spot at the workshop. 
For more information, you may contact Travis Denton, at travis.denton@lmc.gatech.edu .
About the Poet
---
Maggie Smith is the author of four award-winning full-length books: Lamp of the Body (Red Hen Press, 2005), The Well Speaks of Its Own Poison (Tupelo Press, 2015), and Good Bones (Tupelo Press, 2017), named by the Washington Post as one of the Five Best Poetry Books of 2017, and her most recent Keep Moving (One Signal/Simon & Schuster, 2020). The title poem of Good Bones was called the "Official Poem of 2016" by Public Radio International and has been translated into nearly a dozen languages.
Smith's poems have appeared in the New York Times, Tin House, The Believer, The Paris Review, Kenyon Review, Best American Poetry, and on the CBS primetime drama Madam Secretary. A Pushcart Prize winner, Smith has received fellowships and awards from the National Endowment for the Arts, the Academy of American Poets, the Ohio Arts Council, and the Sustainable Arts Foundation.
---
---
Post-event report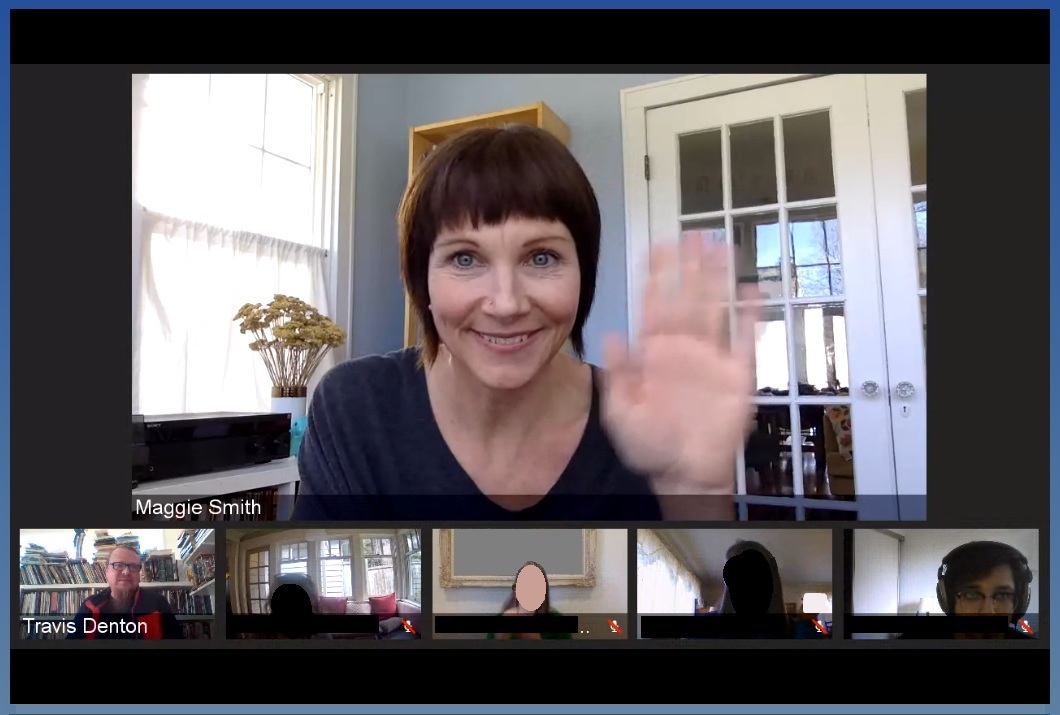 We'd like to thank Maggie for an incredible and informative workshop. We had nearly 40 attendees from around the world, including from the US, Canada, India, and Singapore, bridging 12 time zones.
The 3-hour workshop discussed craft and revision techniques, and the discussion of poetry through the lens of discovery, with generative components based on the works discussed.