---
Wednesday, April 7, 2021
7:00 pm Eastern Time
Virtual Event
( Livestream Link )
Free and Open to the public
No RSVP or registration required
---
---
Join us on
Wednesday, 7 April 2021 at 7:00 PM Eastern Time
for
The McEver Poetry Reading
with
Maggie Smith , Arthur Sze, and Bruce McEver
Our (virtual) doors open at 6:45 pm Eastern Time.
---
The reading is FREE and open to the public, and will take place virtually via BlueJeans. Livestream links and other information are on tabs below.
For more information, contact Travis Denton via email at travis.denton@lmc.gatech.edu .
Post-event report
We'd like to thank our incredible audience who joined us for our last reading of the season. We had over a hundred wonderful poets and poetry lovers joining us from across the country and from around the world.
Thank you also to our wonderful poets-- Maggie Smith, Arthur Sze, and Bruce McEver for sharing their moving and magnificent work with us.
Livestream
As with our other events for the Poetry@TECH 2020-21 season, this event will be held virtually on BlueJeans. Which means, not only are our readings FREE and open to the public, as always, but you can attend them from anywhere in the world!
We will use BlueJeans to live broadcast the readings.
To attend the McEver Reading on 7 April 2021, follow the instructions below. The reading will begin at 7 pm Eastern Time, but our (virtual) doors open at 6:45 pm Eastern Daylight Time.
---
Web stream information:
Joining the reading is easy - just choose the platform that works best for you, and follow the instructions below:
Join via your Computer's Web Browser: Click Here:
https://primetime.bluejeans.com/a2m/live-event/pshqyehf
Join on your Mobile Device: Click Here
Open the link above
Download the app if you don't have it already.

Enter event ID : pshqyehf
Join by Phone:
Dial one of the following numbers, enter the participant PIN followed by # to confirm:
+1 (415) 466-7000 (US), PIN: 9484927#
+1 (760) 699-0393 (US), PIN: 1035667149#
Join from outside the US: Click Here
https://www.bluejeans.com/numbers/primetime-attendees/event?id=pshqyehf
Watch this space for more updates on the livestream links and scheduled start times.
Maggie Smith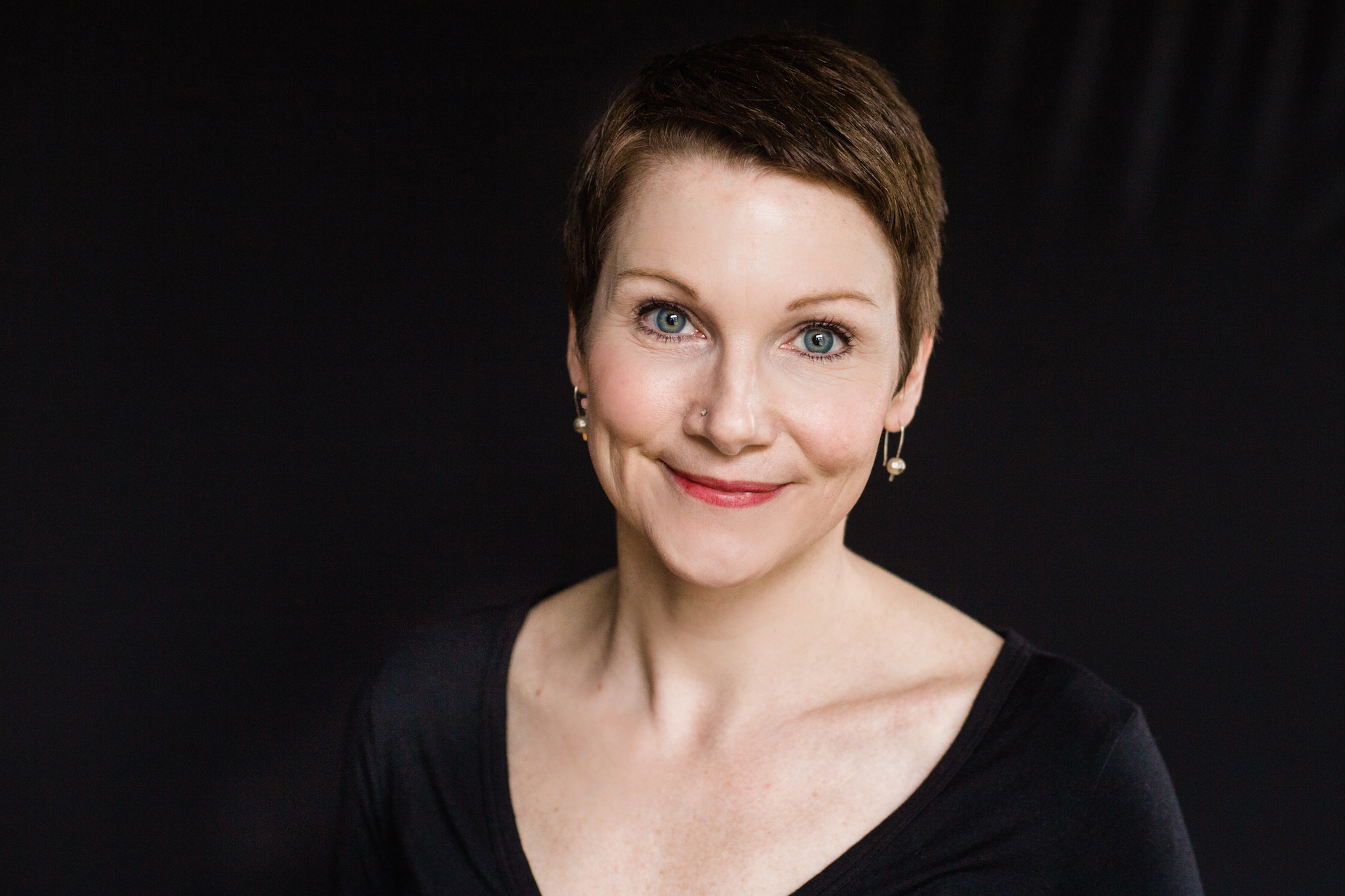 Maggie Smith is the author of four award-winning full-length books: Lamp of the Body (Red Hen Press, 2005), The Well Speaks of Its Own Poison (Tupelo Press, 2015), and Good Bones (Tupelo Press, 2017), named by the Washington Post as one of the Five Best Poetry Books of 2017, and her most recent Keep Moving (One Signal/Simon & Schuster, 2020). The title poem of Good Bones was called the "Official Poem of 2016" by Public Radio International and has been translated into nearly a dozen languages.
Smith's poems have appeared in the New York Times, Tin House, The Believer, The Paris Review, Kenyon Review, Best American Poetry, and on the CBS primetime drama Madam Secretary. A Pushcart Prize winner, Smith has received fellowships and awards from the National Endowment for the Arts, the Academy of American Poets, the Ohio Arts Council, and the Sustainable Arts Foundation.
Arthur Sze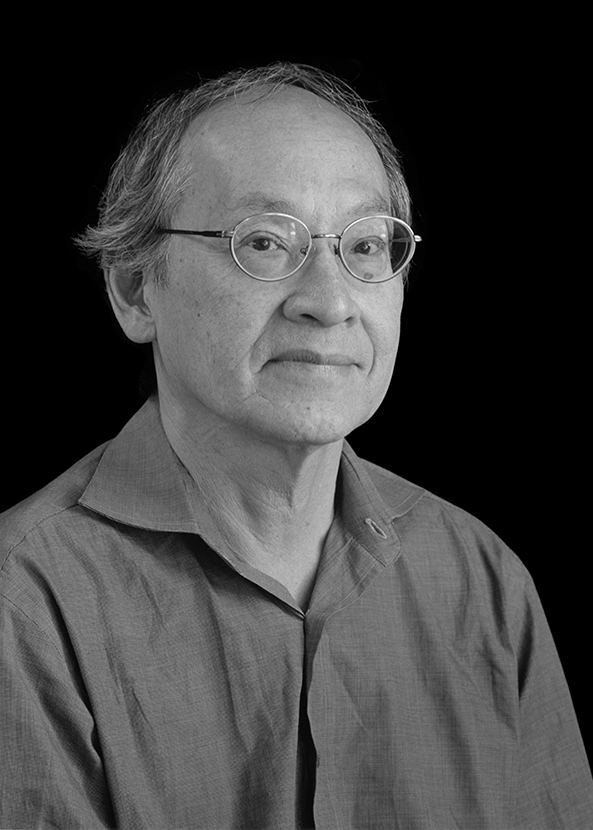 Arthur Sze has published ten books of poetry, including Sight Lines (2019), which won the National Book Award. His other books include Compass Rose (2014), a Pulitzer Prize finalist; The Ginkgo Light (2009), selected for the PEN Southwest Book Award and the Mountains and Plains Independent Booksellers Association Book Award; Quipu (2005); The Redshifting Web: Poems 1970–1998, selected for the Balcones Poetry Prize and the Asian American Literary Award; and Archipelago (1995), selected for an American Book Award. He has also published one book of Chinese poetry translations, The Silk Dragon (2001), selected for the Western States Book Award, and edited Chinese Writers on Writing (2010).
Sze is the recipient of many honors, including the Jackson Poetry Prize from Poets & Writers, a Lannan Literary Award, a Lila Wallace-Reader's Digest Writers' Award, a Guggenheim Fellowship, two National Endowment for the Arts fellowships, a Howard Foundation Fellowship, and five grants from the Witter Bynner Foundation for Poetry. His poems have been translated into a dozen languages, including Chinese, Dutch, German, Korean, and Spanish. A fellow of the American Academy of Arts and Sciences, he is a professor emeritus at the Institute of American Indian Arts and was the first poet laureate of Santa Fe, New Mexico, where he lives.
Bruce McEver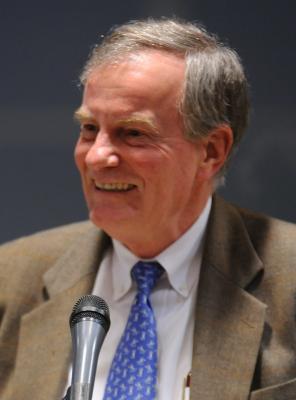 H. Bruce McEver started writing in workshops in New York City with Hugh Seidman, Pearl London, Katha Pollitt, Brooks Haxton, David Lehman, and J.D. McClatchy. His most recent full-length poetry collections include Like Lesser Gods (C&R Press, 2017), and Scaring Up the Morning (C&R Press, 2013). His poems have appeared in Ploughshares, Westview, The Berkshire Review, The Cortland Review, The Connecticut River Review, The Chattahoochee Review, and The Atlanta Review. Bruce is on the board of The Poet's House in New York.
Bruce received an M.B.A. from Harvard Business School and an M.T.S. (Religion and Literature) from Harvard Divinity School. An investment banker and the Chairman of Berkshire Capital Securities LLC, a firm he founded in 1983.He works in New York City and lives in Salisbury, Connecticut on Utopia Farm.
Book Sales
As always, A Cappella Books, Atlanta's oldest independent bookstore will be our official book sales partner for th is event. We hope you'll get a copy or two (or six) of books by our wonderful featured poets. You can order at the following links:
Recent Books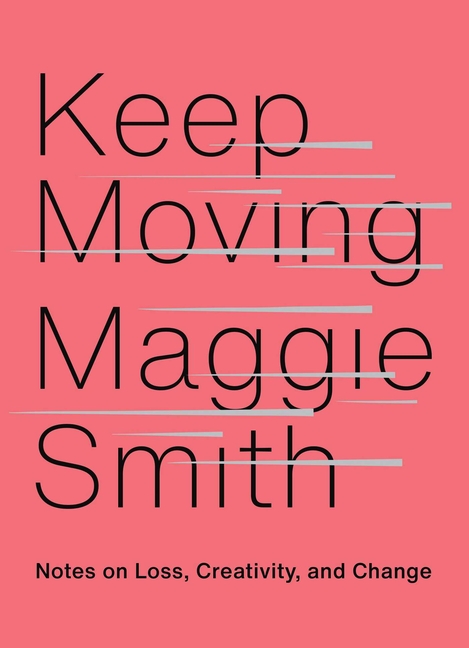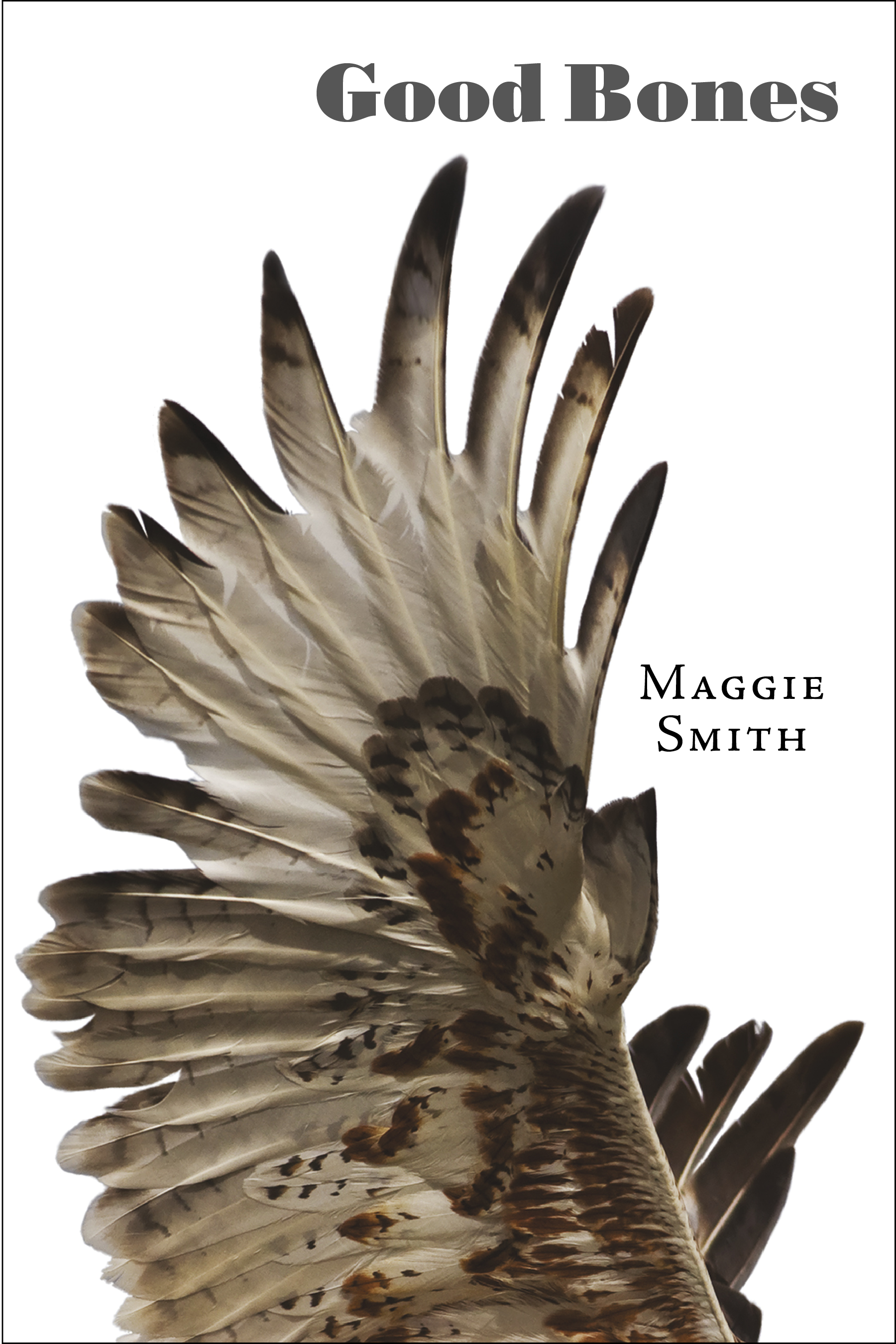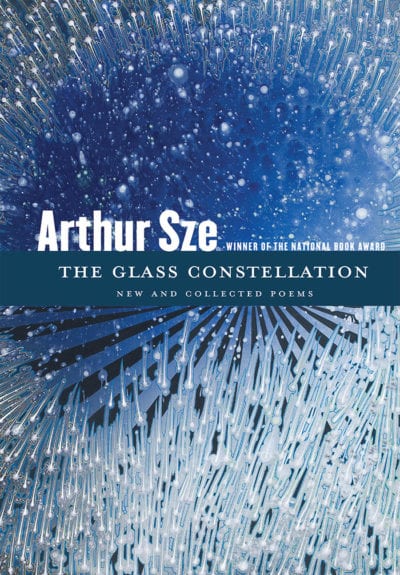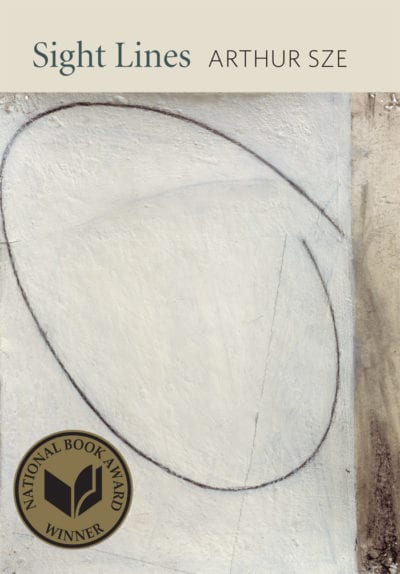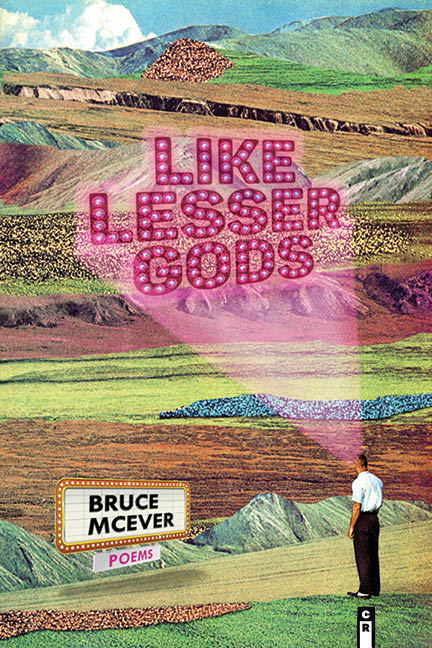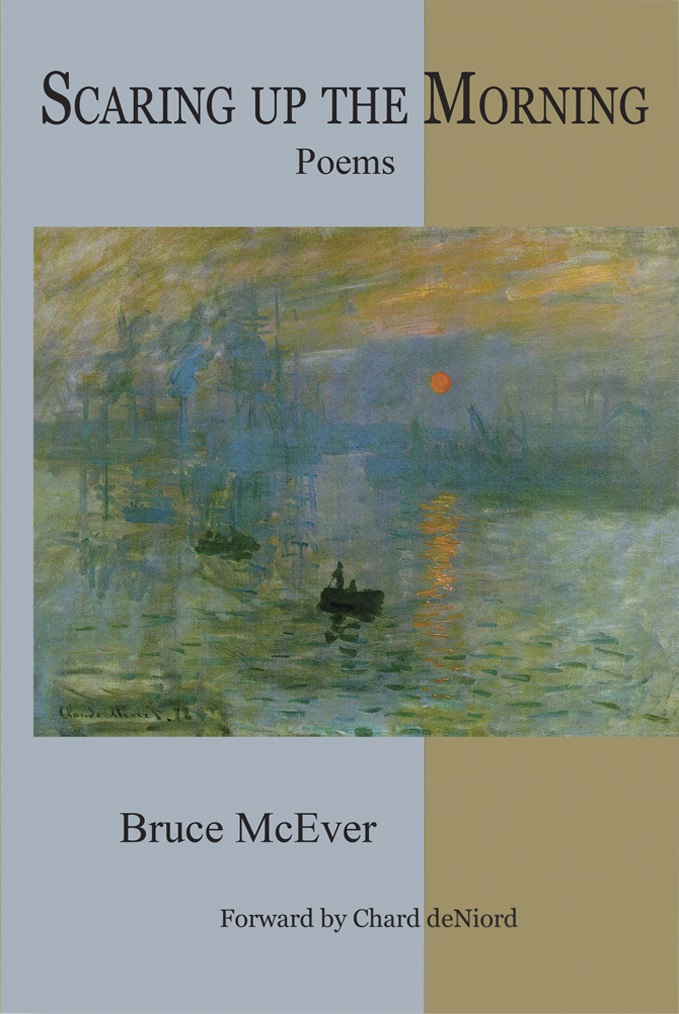 Selected Poems
---
Circumference
Vanilla farmers in Madagascar sit in the dark with rifles;
     at two a.m., after a thunderstorm,
I lurch down the hallway to check the oak floor
     under a skylight, place a towel
in a pan. As if armed, waiting for a blue string
     to trip a thief, I listen
in the hush at a point where ink flows out of a pen
     onto a white Sahara of a page.
Adjusting the rearview mirror in the car before backing
     out of the garage, I ask, What
is the logarithm of a dream? How do you trace a sphere
     whose center is nowhere?
It is hard to believe farmers pollinate vanilla orchids
     with toothpick-sized needles,
yet we do as needed; pouring syrup on a pancake,
     I catch the scent of vines,
race along the circumference, sensing what it's like to sit
     in the dark with nothing in my hands.
--Arthur Sze, The Glass Constellation (2021)
---
Good Bones
Life is short, though I keep this from my children.
Life is short, and I've shortened mine
in a thousand delicious, ill-advised ways,
a thousand deliciously ill-advised ways
I'll keep from my children. The world is at least
fifty percent terrible, and that's a conservative
estimate, though I keep this from my children.
For every bird there is a stone thrown at a bird.
For every loved child, a child broken, bagged,
sunk in a lake. Life is short and the world
is at least half terrible, and for every kind
stranger, there is one who would break you,
though I keep this from my children. I am trying
to sell them the world. Any decent realtor,
walking you through a real shithole, chirps on
about good bones: This place could be beautiful,
right? You could make this place beautiful.
-- Maggie Smith, Good Bones (2017)
---
Mystic Visit
I stayed with old friends in Mystic
at the time blossoms litter roads
in snow-like drifts.
With first light, I was aware
of a body breathing next to me,
a warm whiteness with blond hair.
It was no dream. I was scared
to squeeze it, to lose this vision
whose ashes I'd scattered
along the river over three
years ago. But it breathed
on and was trying
to tell me something,
emanating goodness—
to make me understand.
She was gone as soon
as I thought to hold her.
No don't leave; stay, show me
your face, tell me it's you!
She came with first light
and fled like morning bird's song.
Downstairs for coffee,
I told our friends, who ventured:
"a re-appearance."
After good-byes, I got on the road,
and out of the shadow
of the town's scant cell service.
Messages filled my phone:
her mother had passed last night—
She had to tell me herself
as was her way.

My car spun small whirl-winds
through the drifts.
-- Bruce McEver