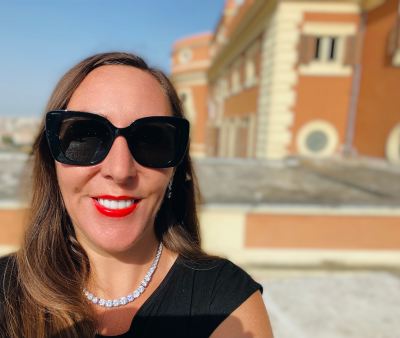 Kristina Marie Darling is the author of thirty-six books, which include Look to Your Left: A Feminist Poetics of Spectacle, which is forthcoming from the Akron Series in Contemporary Poetics at the University of Akron Press; Stylistic Innovation, Conscious Experience, and the Self in Modernist Women's Poetry, forthcoming from Rowman & Littlefield Publishing Group; Daylight Has Already Come: Selected Poems 2014 - 2020, which will be published by Black Lawrence Press; Silence in Contemporary Poetry, which will be published in hardcover by Clemson University Press in the United States and Liverpool University Press in the United Kingdom; Silent Refusal: Essays on Contemporary Feminist Poetry, forthcoming from Black Ocean; Angel of the North, which is forthcoming from Salmon Poetry; and X Marks the Dress: A Registry (co-written with Carol Guess), which will be launched by Persea Books in the United States. Penguin Random House Canada will also publish a Canadian edition.
Her work has been recognized with three residencies at Yaddo, where she has held the Martha Walsh Pulver Residency for a Poet and the Howard Moss Residency in Poetry; a Fundación Valparaíso fellowship to live and work in Spain; a Hawthornden Castle Fellowship, funded by the Heinz Foundation; an artist-in-residence position at Cité Internationale des Arts in Paris; six residencies at the American Academy in Rome; two grants from the Whiting Foundation; a Faber Residency in the Arts, Sciences, and Humanities, which she received on two separate occasions; an artist-in-residence position with the Andorran Ministry of Culture; and the Dan Liberthson Prize from the Academy of American Poets, which she received on three separate occasions; among many other awards and honors. Dr. Darling serves as Editor-in-Chief of Tupelo Press & Tupelo Quarterly. Born and raised in the American Midwest, she now divides her time between the United States, Europe, and abroad.
Dr. Darling holds a doctorate from the Poetics Program at S.U.N.Y.-Buffalo, as well as an M.F.A. from New York University.