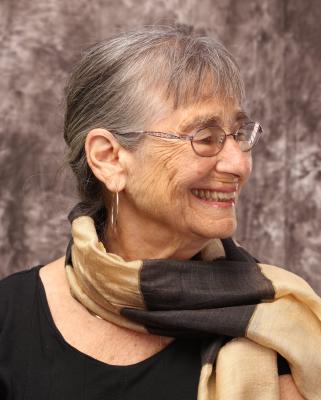 Alicia Ostriker has published seventeen volumes of poetry, including The Volcano and After; Waiting for the Light; The Old Woman, the Tulip, and the Dog; The Book of Life: Selected Jewish Poems 1979-2011; No Heaven; The Volcano Sequence; and The Imaginary Lover, winner of the William Carlos Williams Award. She was twice a National Book Award Finalist, for The Little Space (1998) and The Crack in Everything (1996), and twice a National Jewish Book Award winner.
Described by The Progressive as "America's most fiercely honest poet," Ostriker's honors include awards and fellowships from the NEA, the Guggenheim and Rockefeller foundations, the Poetry Society of America, and the San Francisco State Poetry Center. In 2015, she was elected Chancellor of the Academy of American Poets and in 2018, was named the New York State Poet Laureate.
Ostriker's poetry has appeared in The New Yorker, American Poetry Review, The Atlantic, Paris Review, Yale Review, Ontario Review, The Nation, The New Republic, Best American Poetry, the Pushcart Anthology, and many other journals and anthologies, and has been translated into numerous languages including Hebrew and Arabic. Her critical work includes the now-classic Stealing the Language: the Emergence of Women's Poetry in America, and other books on American poetry and on the Bible.
Ostriker has taught in the low-residency Poetry MFA program of Drew University and New England College. She lives in Princeton, NJ, is professor emerita of English at Rutgers University.
---
Years,
                    —for J.P.O.
I have wished you dead and myself dead,
How could it be otherwise.
I have broken into you like a burglar
And you've set your dogs on me.
You have been a hurricane to me
And a pile of broken sticks
A child could kick.
I have climbed you like a monument, gasping,
For the exercise and the view,
And leaned over the railing at the top–
Strong and warm, that summer wind.
---