November 4-6, 2019
Before coming to Atlanta, the "Emerging Critics" program was originated in UK. In 2017, a report was commissioned by the University of Liverpool's Centre for New and International Writing on poetry publishing and reviewing in the UK. It found that less than 3.7% of reviews were written by critics of color. And in spite a rise in published poets of color, reviews of their books were only 8% of nearly 3,000 reviews published between 2012 and 2017 in major UK newspapers and magazines. As a result of these numbers, the Emerging Poetry Critics program was launched in association with Ledbury Poetry Festival (the UK's largest), and co-founded by the UK-based poets and critics Sandeep Parmar (Liverpool) and Sarah Howe (London).
The Ledbury program is a mentorship scheme aimed at increasing diversity in UK poetry's critical culture. In November of 2017, eight experienced but emerging critics were selected and they have since been published or commissioned by several program partner platforms, including The Guardian, The Times Literary Supplement, The New Statesman, The Telegraph, Poetry Review and more. In July 2019, a further four critics were added to the cohort. This program, and the excellent critical reviewing it has produced, has been a breath of fresh air for poetry culture in the UK. What Parmar and Howe discovered in founding the program was that the overwhelming lack of representation wasn't because of a lack of talented reviewers, but a lack of access in a fairly homogenous and often exclusive publishing culture.
This is rapidly changing in the UK, because of the program, and its successes and findings have been reported by The Bookseller, BBC Radio 3 and The Guardian. Since the founding of the program, the representation of reviewers of color has increased from 3.7% to 8.3% in just under two years.
The Launch of a US Emerging Poetry Critics program in Atlanta
Through meaningful and lasting collaboration with with Georgia Tech's Poetry@Tech program, Parmar and Howe will launch a similar program in the US in November 2019 where there is a similarly urgent need for greater diversity in poetry reviewing and criticism. This mentorship program will specifically focus on underrepresented groups whose access to critical culture might be hindered by factors like race, immigration, sexuality or gender, among others. This program, as in the UK, is targeted towards budding critics who already have some experience of reviewing and continuity of established critics from underrepresented groups. Each reviewer selected (the US program will choose two emerging and two more established critics in the pilot year) will be mentored by a critic for a year and offered guidance during that time on how to publish reviews in major US newspapers and magazines. Likewise, as in the UK program, agreements will be secured in advance of the pilot year with platforms for reviewing who will then read potential reviews with a view to commission for publication. The Ledbury program's (and its US counterpart's) ethos is ultimately to see the role of the poetry critic and reviewer as a crucial point of access for literary culture and the on-going important discussion of how and what value society gives to the arts, to expand reading culture and, hopefully, to invigorate the wider critical conversation about poetry and diversity.
Emerging Critics Public Readings & Discussions
Jeffrey Levine (Founder & Publisher of Tupelo Press) & Parul Sehgal (New York Times Writer & Critic)
Monday November 4, 2019 @ 3:30 p.m. | Peachtree Room, Georgia Tech Student Center
Jeffrey Levine and Parul Sehgal will give a one hour talk on publishing.
Then, @ 4:30 p.m., please join us as Jeffrey Levine and Sandeep Parmar will read their own poems, and discuss ekphrastic poetry.
This event is FREE and open to the public. 
For more information, please contact Travis Denton at travis.denton@lmc.gatech.edu
Poetry Reading & Discussion Featuring Vidyan Ravinthiran, & Sarah Howe
Tuesday November 5, 2019 @ 7:00 p.m. | Student Center Ballroom, Georgia Tech Student Center
This event is FREE and open to the public. 
For more information, please contact Travis Denton at travis.denton@lmc.gatech.edu
Emerging Critics Faculty
Sandeep Parmar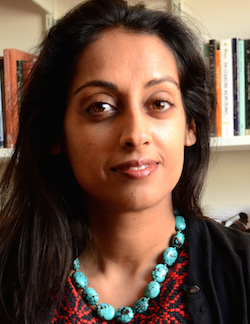 Sandeep Parmar is Professor of English Literature at the University of Liverpool. She holds a PhD from University College London and an MA in Creative Writing from the University of East Anglia. Her research interests are primarily modernist women's writing and contemporary poetry and race. Her books include: Reading Mina Loy's Autobiographies: Myth of the Modern Woman, scholarly editions for Carcanet Press of the Collected Poems of Hope Mirrlees and The Collected Poems of Nancy Cunard as well as two books of her own poetry: The Marble Orchard and Eidolon, winner of the Ledbury Forte Prize for Best Second Collection. Her essays and reviews have appeared in the Guardian, The Los Angeles Review of Books, The New Statesman, the Financial Times and the Times Literary Supplement. She is a BBC New Generation Thinker and Co-Director of Liverpool's Centre for New and International Writing. In 2017, she founded the Ledbury Emerging Poetry Critics Scheme for BAME reviewers and the Citizens of Everywhere project which focuses on broadening ideas of citizenship and belonging. 
Sarah Howe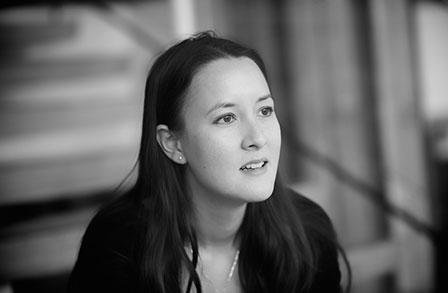 Sarah Howe, born in Hong Kong, is a Chinese–British poet, editor and researcher in English literature. Her first full poetry collection, Loop of Jade, won the T. S. Eliot Prize and the Sunday Times / Peters Fraser & Dunlop Young Writer of The Year Award. It is the first time that the T. S. Eliot Prize has been given to a debut collection. She is currently a Leverhulme Fellow in English at University College London, and a judge for the 2018 Griffin Poetry Prize.
Parul Sehgal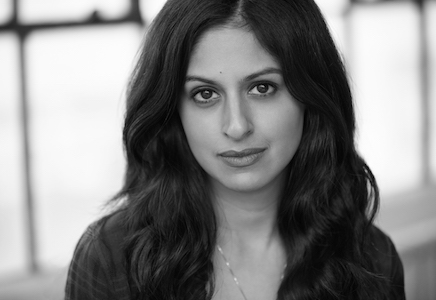 Parul Sehgal is a book critic at the New York Times. She is the recipient of the Nona Balakian Citation for Criticism from the National Book Critics Circle and her work has also appeared in numerous literary magazines and newspapers, including the Atlantic, the New Yorker and Bookforum. She is currently teaching at New York University.
Jeffrey Levine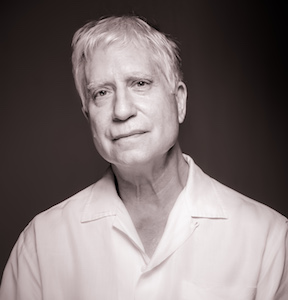 Jeffrey Levine is the author of three books of poetry: Rumor of Cortez, nominated for a 2006 Los Angeles Times Literary Award in Poetry, Mortal, Everlasting, which won the 2002 Transcontinental Poetry Prize, and most recently, At the Kinnegad Home for the Bewildered, Salmon Press, 2019. Levine's many poetry prizes include the Larry Levis Prize from the Missouri Review, the James Hearst Poetry Prize from North American Review, the Mississippi Review Poetry Prize, the Ekphrasis Poetry Prize (twice), and the American Literary Review poetry prize. His poems have garnered 21 Pushcart nominations. In addition to his own writing, he is translator of Canto General, Pablo Neruda's epic work of poetry. A graduate of the Warren Wilson MFA Program for Writers, Levine is Artistic Director and Publisher of Tupelo Press, an award-winning independent literary press located in the historic Berkshire Mountains of Western Massachusetts, now celebrating it's twentieth year. He also serves as Director of the esteemed Tupelo Press Writing Conferences. Also an accomplished musician, Levine is a concert clarinetist, jazz guitarist and pianist.
Vidyan Ravinthiran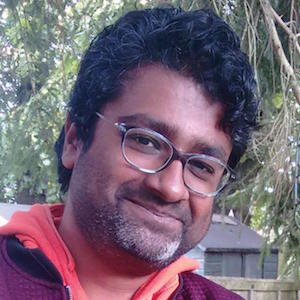 Vidyan Ravinthiran is a poet, critic and academic teaching American Literature at Harvard University. He has previously taught at the University of Birmingham and is an editor at Prac Crit, the online magazine of poetry and poetics, as well as the author of Elizabeth Bishop's Prosaic (Bucknell, 2015), winner of both the University English Prize and the Warren-Brooks Award for Outstanding Literary Criticism. His first book of poems, Grun-tu-molani (Bloodaxe Books, 2014), was shortlisted for the Forward Prize for Best First Collection, the Seamus Heaney Centre Poetry Prize and the Michael Murphy Memorial Prize. His second collection, The Million-petalled Flower of Being Here (Bloodaxe Books, 2019), a Poetry Book Society Recommendation, is shortlisted for the 2019 Forward Prize for Best Collection; poems towards it won a Northern Writers Award. He also writes literary journalism, most recently for Poetry (verse) and The Telegraph (fiction), as well as the TLS.
Don Share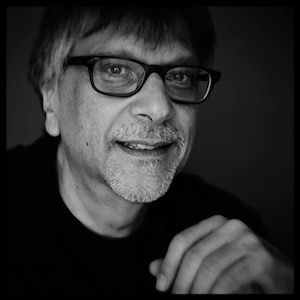 Don Share is the editor of Poetry.  His most recent books are Wishbone (Black Sparrow), Union (Eyewear), and Bunting's Persia (Flood Editions); he has also edited a critical edition of Basil Bunting's poems published by Faber and Faber, a Times (London) Book of the Year, and is editing a selection of Bunting's prose. His translations of Miguel Hernández, awarded the Times Literary Supplement Translation Prize and Premio Valle Inclán, were published in a revised and expanded edition by New York Review Books, and appear in an earlier edition from Bloodaxe Books.  His other books include Seneca in English (Penguin Classics),Squandermania (Salt), The Open Door: 100 Poems, 100 Years of POETRY Magazine and its sequel, Who Reads Poetry: 50 Views from POETRY Magazine (University of Chicago Press).  A collaboration with John Kinsella concerning eco-justice, Crown Decline, and a collection of essays about reading and poetry are forthcoming.  His work at Poetry has been recognized with three National Magazine Awards for editorial excellence from the American Society of Magazine Editors, and a CLMP (Community of Literary Magazines and Presses) "Firecracker" Award for Best Literary Magazine.  He received a VIDA "VIDO" Award for his "contributions to American literature and literary community."
Abraham Encinas
Abraham Encinas is an English graduate student at UCLA. He studies 20thC. hemispheric American literature and is interested in the genre of the dictator novel specifically. He translates fiction between English and Spanish in his spare time and hosts a language and culture podcast called Extreme Vocabulary.
Shamala Gallagher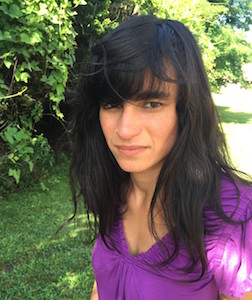 Shamala Gallagher is the author of a poetry collection, Late Morning When the World Burns (The Cultural Society, 2019) and a chapbook, I Learned the Language of Barbs and Sparks No One Spoke (Dancing Girl Press, 2015). Her poems and essays have appeared in Poetry, Black Warrior Review, Gulf Coast, The Rumpus, Shenandoah, The Missouri Review, and elsewhere. She lives in Athens, GA.
Emily Perez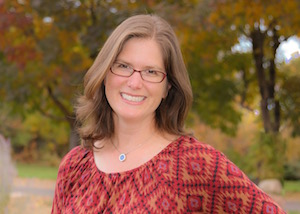 Emily Pérez is the author House of Sugar, House of Stone and the chapbooks Backyard Migration Route and Made and Unmade. She graduated with honors from Stanford University and earned an MFA at the University of Houston, where she served as a poetry editor for Gulf Coast and taught with Writers in the Schools. A CantoMundo fellow, she has received grants and scholarships from the Washington State Artist Trust, Jack Straw Writers, Bread Loaf Writers' Workshop, Summer Literary Seminars, and Inprint, Houston, and she is also a member of the Community of Writers at Squaw Valley. Her poems have appeared or are forthcoming in Cosmonauts Avenue, Copper Nickel, Fairy Tale Review, Prairie Schooner, Poetry, and Diode. She is a regular reviewer for RHINO and her reviews have also appeared in The Boston Review, Letras Latinas, and The Rumpus. She teaches English and Gender Studies in Denver where she lives with her husband and sons.
Mario Chard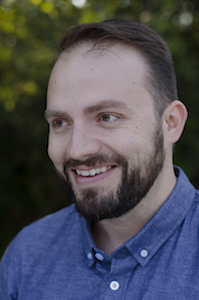 Mario Chard was born in northern Utah. The son of an Argentine immigrant mother and an American father, he was educated at Weber State University (BA) and Purdue University (MFA). From 2011-2013, he was a Wallace Stegner Fellow in Poetry at Stanford University. He is the author of Land of Fire (Tupelo Press, 2018), selected by Robert Pinsky for the 2016 Dorset Prize, named a 2018 Notable Debut by Poets & Writers Magazine, and chosen as the winner of the 2019 Georgia Author of the Year Award in Poetry. His poems and essays have appeared in the The New Yorker, Poetry, Boston Review, and elsewhere, and have been honored with various awards, including the "Discovery" Poetry Prize. He teaches in Atlanta, Georgia, where he lives with his wife and sons.
Partners, Sponsors and Collaborators
Our publishing partners in this program include Los Angeles Review of Books, The New York Times, Poetry magazine, American Poet published by the Academy of American Poets, The Georgia Review, Poetry International, Terminus, and other US publications.
Other sponsors and collaborators include Harvard University, The University of Liverpool, Letras Latinas at The University of Notre Dame's Institute for Latino Studies, UCLA, King's College, London, Georgia Tech Library, Georgia Tech School of Literature, Media and Communication, and other institutions.