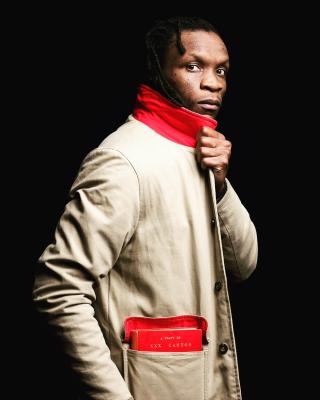 Ishion Hutchinson was born in Port Antonio, Jamaica. He is the author of two poetry collections: Far District (Peepal Tree Press, 2010) and House of Lords and Commons (Farrar, Straus & Giroux, 2017). He is the recipient of the National Book Critics Circle Award for Poetry, a Guggenheim Fellowship, the Joseph Brodsky Rome Prize, the Whiting Writers Award, the PEN/Joyce Osterweil Award, the Windham-Campbell Prize for Poetry and the American Academy of Arts and Letters Award in Literature, among others. He is a contributing editor to the literary journals The Common and Tongue: A Journal of Writing & Art and teaches in the graduate writing program at Cornell University.
---
Homage: Vallejo

Brailed up from birth, these obdurate, obituary corners
of second life the hospital light ravened solstice

blessed with a caesarean and now we have a republic,
the bread under arm, water-bearer of the sea: Cetus, Christ.

After the blackbird I put on my herringbone jacket,
the feather hummed gargoyles bearing down buildings,

rain scowled down, Vallejo and Vallejo as I hurried
up Eager Street; Thursday, I remember the white stone

in the flask and wild asterisks hissing; Thursdays, falling
at noon, at Cathedral Street, blackbirds falling quietly at Biddle Street.
(from Poetry Magazine)
---